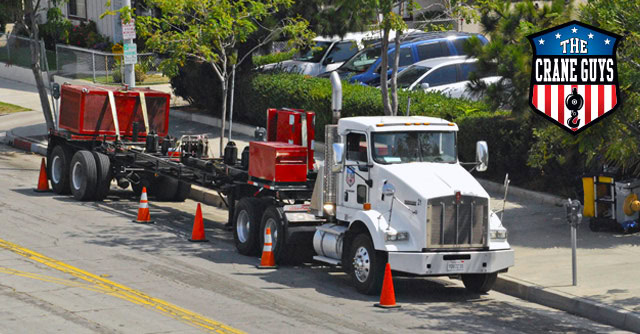 We "Bring the Yard" to Every Crane Rental Job with our Custom Assist Trailers
When it comes to hydraulic crane and rigging services, The Crane Guys pride themselves on getting the job done fast and right. One reason they consistently reach this goal is their phenomenal fleet of assist trailers.
Other companies have assist trailers. The Crane Guys' go one better. Welded and fabricated for max muscle at the company's Los Angeles headquarters, their custom assist trailers are built to bring everything necessary for every crane rental job – which is considerably more than everyone else. As The Crane Guys say, "It's like bringing the Yard to every jobsite." There's no going back to the yard for anything. No wasting time. And every phase of the job is tightly scheduled well in advance. The result is maximum money savings, time savings, and efficiency.
Crane Guys assist trailers haven't had to move mountains … yet. But they've pretty much moved every type of rigging needed by riggers and operators to perform their duties effectively, quickly, and safely. With so much readily available, no challenge is ever too great for work crews.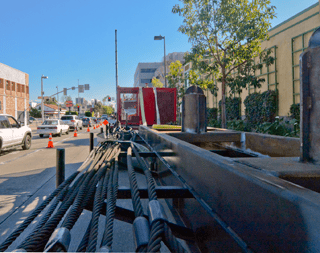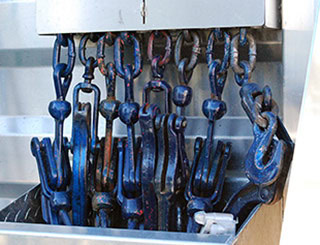 Standard cargo for Crane Guys assist trailers include a total of 90 blocks, which help level cranes in most situations; 4 trench plates for outriggers; an assortment of steel cable at 20′ lengths; a chain bridle with the brawn to lift up 68,000 lbs. and the adaptability to adjust to different lifting points for custom rigging solutions; tag line and shackles; and guides.
Even unbalanced or unevenly-shaped load are easily handled. That's because Crane Guys assist trailers are equipped with a full range of 'spreader bars', which are designed to lift and transport wide, unwieldy cargo.
When The Crane Guys say their assist trailers are ready for anything, they are 100% on the money. That's because all of their 90-200 ton hydraulic cranes are supported by an assist trailer. Each of their 90-ton capacity cranes mobilize with one trailer, while their 200-ton crane requires three. Right in between is their new 140-ton hydraulic crane, which requires only one trailer!
Is there a major challenge in your future? No matter how tough the job, nothing gets it done like our hydraulic cranes supported by our custom assist trailers and other crane and rigging services. Connect with the company that brings the yard to every crane rental job site – The Crane Guys.