Sales Team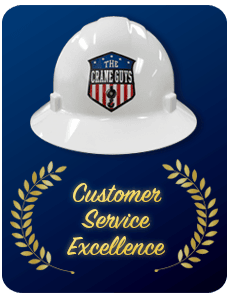 The Crane Guys sales team is a qualified group of people who are certified and committed to customer service excellence. They have extensive experience and understand the challenges that come along with special jobs and are able to equip and staff any job and handle any situation.
Our Sales Team provides quotes, job walks and project coordination with our dispatch department. Our cranes, equipment and qualified operators and rigging personnel are available 24/7 to achieve success on every job. We also have a certified 3D Lift Plan department for expert lift planning.
The Crane Guys thrive on providing safety and efficiency on every job through job walks, lift plans and Job Hazard Analysis, to ensure the right crane for the job. The Crane Guys are committed to every job from planning to completion, and we enjoy providing crane solutions for every type of job, from a straight-forward lift to a complex job with numerous challenges.
The Crane Guys have worked with some of the most stringent companies in some of the most demanding industries. We have integrated the best safety standards and practices into our own in-house safety program. Our full-time Safety Director with CHST and OHST certifications is dedicated to safety and risk management with a simple philosophy – Zero Accidents is the Only Goal.
Contact us below to speak to someone from our Sales Team or take a look at the services below to find out more about us!
Call us at: (855) 482-7263
Email the Sales Team at: salesteam@craneguys.com
Crane Rental Services: