Flatbed Truck Rental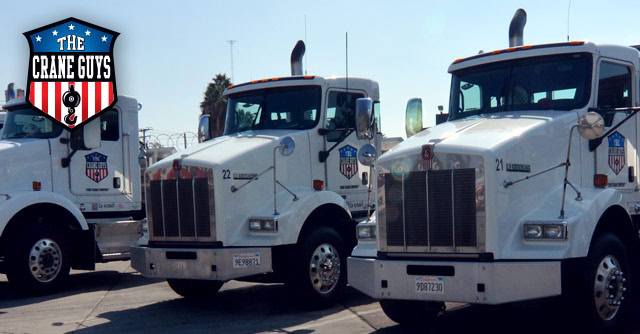 Call: (855) 482-7263
In addition to our operated mobile crane rental and crane rigging services, The Crane Guys, LLC provides comprehensive trucking and storage services. We have a fleet of trucks at the ready to handle all of your flatbed truck rental needs. From over-dimensional shipments, full trailer or less than full trailer loads, to local and long-distance deliveries, drop decks, and more.
Our qualified, certified riggers and signal people are available to assist with large loads and equipment transfers, at an additional cost. We are experienced in handling all types of equipment removals, installations, construction loads, and HVAC placements and removals.
Here at The Crane Guys, LLC we do not expect your work, we appreciate it and work very hard to keep you coming back as a return customer. Our mission is to set the standard in safety, customer service, and employee development. Our focus is on continued training and education for all of our staff, enabling us to provide you the best service in the business.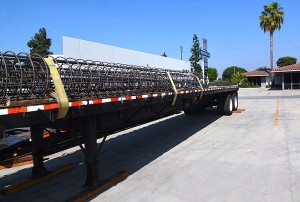 Our trucks meet all California and national safety standards and a regularly inspected. Our drivers abide by all industry rules and regulations; we keep our promises to you and we do so with safety in mind. The safe transportation of your shipment is as important to us as the safety of our drivers and equipment.
We have the following trucks in our fleet to serve your needs:
12 foot Flatbed truck rental
26 foot Flatbed truck rental
20 foot Trailer rental
30 foot Trailer rental
40 foot Trailer rental
48 foot Trailer rental
65 Ton Lowboy Trailer rental
The Crane Guys, LLC is a fully licensed, insured and certified company. Feel free at any time to request any of our insurance information; or, you can also request to be additionally insured.
We are available to assist you 24 hours a day, seven days a week, and 365 days a year. You can always reach us at:
Telephone: 855-482-7263
E-mail: office@Craneguys.com
"Nobody provides better customer service. Nobody."
~ Wes Staley, Owner
Call Us Today!
Call: (855) 482-7263
Mobile: 626.523.7983
Call Wes anytime 24/7 to discuss your lifting needs.
Services Offered:
City Permit Processing
FAA Permit Processing
Integrated Traffic Control Solutions
Spreader Bars Available For Your Lifting Requirements and Needs