COMMITMENT TO SAFETY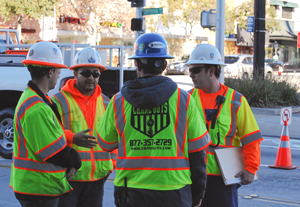 At The Crane Guys, Safety is Priority One! We understand that safety is awareness. Every job begins with an analysis of the job site and awareness of the surroundings. Safety meetings are performed on every job along with the completion of a Job Hazard Analysis (JHA). We identify potential hazards and document safety measures and procedures for every job. Our comprehensive safety plans include 3D lift plans, meetings, integrated traffic control services, job hazard analysis, job walks, consulting and more!
On a daily basis, we strive to lead the crane rental industry in safety and training. We feel that the most valuable product we offer is our excellence in our safety programs and procedures.
We understand that safety is awareness. Through education and constant crane safety training, our personnel are highly trained and perform thorough safety procedures on every job. We continuously train our operators and rigging personnel and maintain certifications from Cal/OSHA (10 & 30)  and MSHA (Part 46 & Part 48).
The Crane Guys LLC's mission is to set and exceed the standards for safety, customer service and employee development in the crane rental industry. This mission will be achieved by rigorous training and retraining of all employees to constantly improve job safety, job performance and customer satisfaction.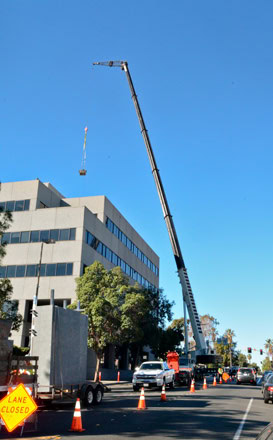 The Crane Guys have a dedicated Safety Team focusing on OSHA compliance, safety oversight, procedures, loss prevention, risk management, and training. The Crane Guys mission is to be the best crane company in the industry, with a strong committed to safety and training. All personnel are highly trained and certified to meet the needs and requirements of our customers on every job site. All Crane Guys operators are NCCCO certified, qualified riggers and signal persons, first aid/CPR trained and hold 10-hour OSHA Construction Outreach training. The Safety Team handles compliance standards for safety procedures for The Crane Guys. They also supervise safety programs for various job sites by developing JHAs, conducting surveys, documenting potential site hazards and monitoring projects for risk and liability exposure.
Safe, professional, and productive crane operation is only achieved by having the right company and the right people in place to conduct the job. If these are your goals,  contact the safety director at The Crane Guys to assist you.
Call Us Today!
Call: (855) 482-7263
Call us anytime 24/7 to discuss your lifting needs.
Services Offered:
City Permit Processing
FAA Permit Processing
Integrated Traffic Control Solutions
Spreader Bars Available For Your Lifting Requirements and Needs