Storage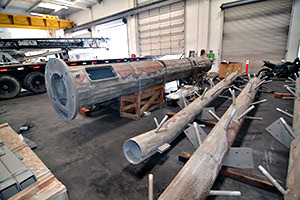 The Crane Guys offers affordable storage for our customers. This includes storing deliveries of new equipment and storing old equipment for disposal or transportation. Our storage facility is safe, insured and secure with 24-hour surveillance.  The Crane guys offers scrap removal with crane service and is a Certified Appliance Recycler (CAR).
Appliances are valuable sources of scrap metal when they become obsolete or are no longer needed. However, some of the components in appliances contain materials that can cause health or environmental problems if they are not removed and properly managed prior to recycling.
California law requires that appliances, and certain materials within appliances, be properly handled. The details of the Certified Appliance Recycler laws can be found in Health and Safety Code Section 25211, et seq. A helpful factsheet has also been prepared.
The Crane Guys offer both indoor and outdoor equipment storage to a full range of industries. From telecommunications firms to HVAC companies, virtually any business can find a safe haven for equipment in our ultra-spacious environments.
Secondary Protection
But secure accommodations are only the first line of defense. Your equipment is protected by the presence of company personnel. Any time day or night, one of our dedicated teams is bound to be on the premises. Some people just can't get enough of a good thing.
Your Company Gains a Major Edge
When not scrambling for equipment storage solutions, you'll be fully focused on servicing those cell towers or replacing the HVAC units. This is a major relief that saves money and time.
Store it All
Pine trees, cell towers, shelters, cages, air conditioning units… If you've got the goods, we've got the vacancy.  That's one of the perks of having miles of room.
Value Added Equipment Storage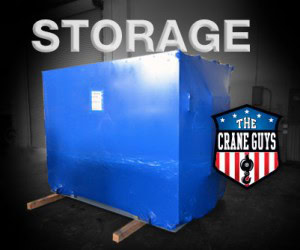 The Crane Guys offer complete trucking services to transport your equipment. This option is significantly less costly than reaching out to an outside trucking vendor.
Should you need anything on-the-spot, we even provide full welding and metal fabrication services for things like cages and shelters — which we'll safely store until needed.
Yes, The Crane Guys go well beyond crane rental services with their top-level equipment storage facilities and services. Contact The Crane Guys to find out what our roomy accommodations can do for your equipment … and your disposition.
Call Us Today!
Call: (855) 482-7263
Call us anytime 24/7 to discuss your lifting needs.
Services Offered:
City Permit Processing
FAA Permit Processing
Integrated Traffic Control Solutions
Spreader Bars Available For Your Lifting Requirements and Needs