Boom Truck Rental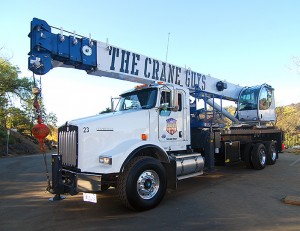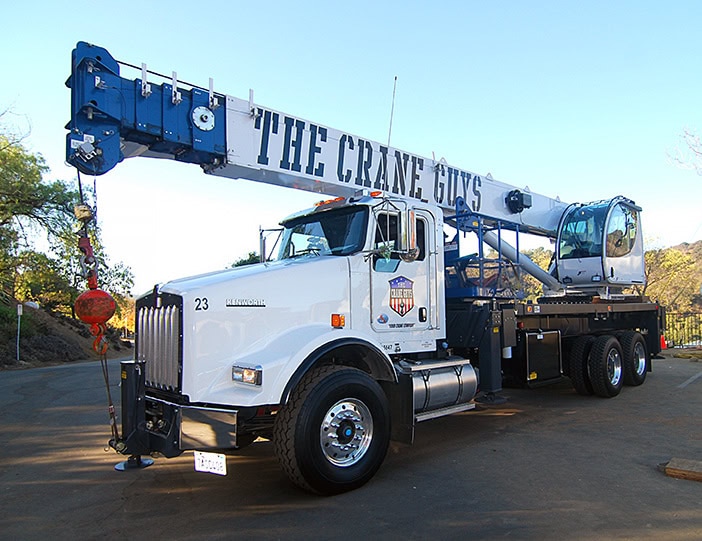 Whether it's a construction project, equipment move or installation, The Crane Guys has the right crane for your job. We offer Boom Truck Rental with 3 to 40 ton capacity with 100′ – 150′ tip height, as well as, spreader bars, specialty rigging equipment, and fixed man baskets (upon request). Our versatile fleet of boom trucks allow The Crane Guys to perform jobs of all shapes and sizes, especially in difficult or special areas. Centrally located in Los Alamitos, we provide
crane rental
service to Los Angeles county and all of southern California.
Service – The Crane Guys is committed to Customer Service, we go above and beyond to ensure each and every customer is getting efficient, reliable and expert service on every job. Our cranes, equipment and qualified personnel are available 24/7 to achieve success on every job. Versatile capabilities and experience allow us to become a true extension of your team by doing everything it takes to get the job done efficiently. Our solid team of operators and rigging personnel are all NCCCO certified and maintain the latest certification courses to operate our equipment safely and efficiently to maintain accident free job sites.
Call: (855) 482-7263
We ensure that our crane operators are well-trained. In addition, all of our crane operators have the following credentials:
NCCCO Certified Crane Operator
API Certification
OSHA 10 Certification
Rigger and Signal Person Certification
Availability –  The Crane Guys is available 24/7 – 365 days a year! Our large fleet of versatile cranes, boom truck rental, trucking service and rigging personnel are on call and ready to respond quickly and efficiently to meet your needs. We can dispatch a crane from our Los Angeles location and be anywhere in Southern California to provide boom truck and/or hydraulic crane rental service. Our Sales team can assist you with quotes and 3-D Lift Plans with a very quick turn-around time. Call us Toll Free at 855-482-7263 if you need a quote.
Need to Rent a Boom Truck?
Our sales team is available 24/7 ready to discuss your crane rental needs and propose a plan.
Call The Crane Guys at: (855) 482-7263.
Call Us Today!
Call: (855) 482-7263
Services Offered:
City Permit Processing
FAA Permit Processing
Integrated Traffic Control Solutions
Spreader Bars Available For Your Lifting Requirements and Needs
Crane Guys News
No question about it — if you have a heavy load to lift, you want a dependable yet affordable crane lift specialists. Fortunately, you can have both – and more – when you select The Crane Guys for your crane rental needs....

Read more

Almost everyone has seen a crane roaring its way through a job. But few ever notice the people at the controls. Cranes, after all, don't run on their own. Somebody must move all that machinery around. Those unnoticed people are known as...

Read more

At The Crane Guys, our commitment to safety is evident in every one of our certified crane services. How can you be sure of this commitment? Because our services are carried out by a recognized team of licensed personnel. Every member of...

Read more
See all Crane Guys News