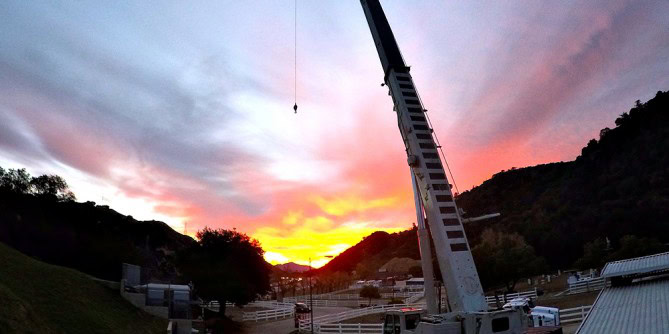 24-hour emergency crane service
From burst pipes to power outages, every municipal emergency demands a rapid response. Time is measured in seconds, property is on the line, and thousands of people could be impacted. Aware of this need, The Crane Guys strives to provide the most responsive 24-hour emergency crane service anywhere in Southern California. Whether for residential, commercial, or industrial crane needs, our team is ready for action 24/7 … 365. Yes, they work weekends and holidays.
Call Now: (855) 482-7263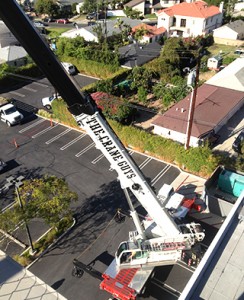 When The Crane Guys' crew arrives, it's with the right vehicles and rigging. Always. They've got every situation covered, backed by a fleet of 40-265 Ton hydraulic cranes and fleet of 3-40 Ton boom trucks. If needed, they provide added support with a full range of service trucks, as well as trailers.
Custom rigging also plays a key role in The Crane Guys' 24-hour emergency crane service. As with vehicles, the right rigging is always on hand. If special rigging or other components are required, they're as good as there. The Crane Guys can custom-create virtually anything needed in their on-site facility. No question about it. Their team is ready to perform any job, any time, anywhere. No job is too big or too small.
Naturally, the right rigging and vehicles don't get you very far without the support of an exceptionally-skilled team. For The Crane Guys, this means expert personnel trained to the highest performance level possible. Whether operators or riggers, The Crane Guys' squad comes to the game with the highest qualifications. NCCCO and Cal/OSHA (10 & 30) certified, crew members consistently further their skills through ongoing educational programs.
Crane Service Safety
Not only do top-flight personnel and equipment add up to unmatched efficiency. They also guarantee the highest level of safety on each and every emergency job site. Crews have a particular role to play in the safety process. Along with attaining the previously-mentioned qualifications, team members also must participate in safety meetings and a Job Hazard Analysis (JHA) on every job. It's all part of the company's commitment to the very best service for every project they tackle.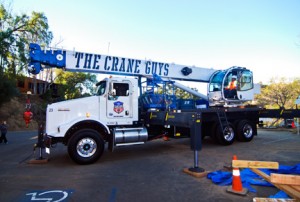 Prepared for any challenge, The Crane Guys offers Southern California unsurpassed 24-hour emergency crane rental service. When there's no time to lose, rely on the quick-response crane rental service proven to minimize losses – The Crane Guys.