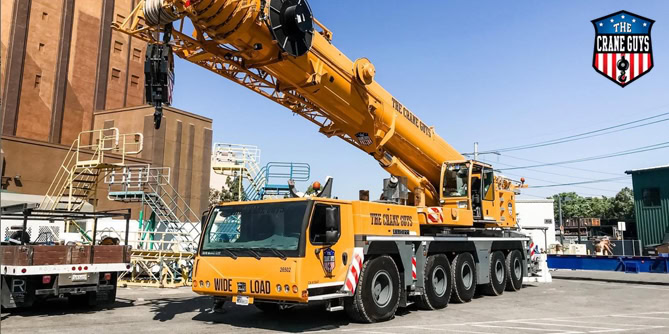 Do you need to rent a crane? Why search the universe when it's easy to get started. Just reach out to the local experts — The Crane Guys. As one of California's premier crane rental companies, our firm guarantees unsurpassed service and the highest safety standards, no matter what the job. We've seen it all; done it all. So, we're prepared to tackle even the biggest challenges. To help us, we've assembled an extraordinarily capable and motivated team. All tops in their field, they've been through our rigorous training program, where their skills have been sharpened to perfection. Yes, these are the cream of the crop – and they're ready for anything. They better be — every lift presents its own unique challenges.
Call: (855) 482-7263
When it comes to challenges, critical crane lifts top the list. To ensure success in this area, The Crane Guys has developed an advanced program of critical crane lift services. What makes a lift critical? There are many reasons. For instance, there's the hidden load. That's right. Certain loads must be moved beyond a crane operator's field of vision. The cargo literally is invisible for a brief period. You can image the deft touch required to pull off this maneuver.
Multi-Crane Lifts
Then there's the impossibly oversized load. Can't go with a single crane on this one. This a job for multiplied muscle. No problem. The Crane Guys will get the job done with a precision multi-crane lift.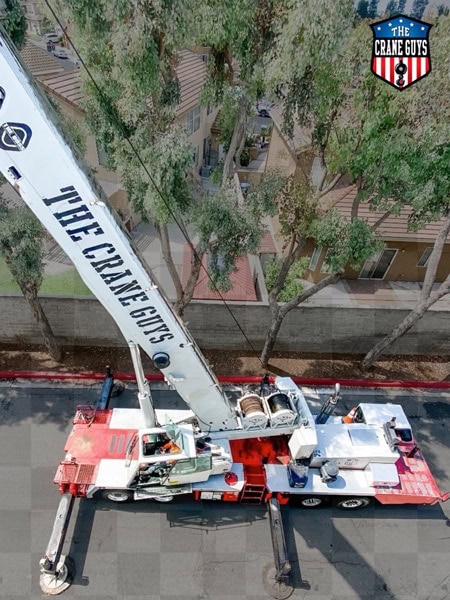 These are just two of the critical crane lifts in repertoire. There are many more. And while all are unique endeavors, they all share one common denominator – maximized safety. For these lifts, we implement a full range of special safety precautions and in-depth inspections. These are no run of the mill projects by any stretch of the imagination.
HVAC Crane Rental
Naturally, we do conventional crane lifts, too (although nothing is really conventional in our world). One of the most common jobs in the more generalized category is the HVAC crane rental. Yes, these systems often are found in high places. Which is why they require a reliable HVAC crane lift for servicing purposes. As you might have guessed, The Crane Guys offers a comprehensive HVAC crane rental program to meet these needs.
Boom Truck Rental
We also go beyond crane rental with a variety of other services. Our boom truck rental program, for instance, offers an array of proven solutions when tight spaces must be accessed.
For those concerned with crane rental cost estimates, we offer a comforting prospect. It's called The Crane Guys 5% Guarantee. Clients easily can take full advantage of this very special program. You simply get price quotes from any of our competitors. Then bring the batch of numbers back to us. We'll beat any of the competing prices by 5%. Any of them. No questions. No stalls. All you'll get is the best number in town.
Now, when you want to rent a crane from us, you won't have to go far for our brand of crane rentals in California. These are the locations we serve – we offer crane rental in Los Angeles County, crane rental in Orange County, crane rental in Riverside County, crane rental in San Bernardino County and crane rental in Long Beach. It doesn't get any closer than that.
---
Contact form
---