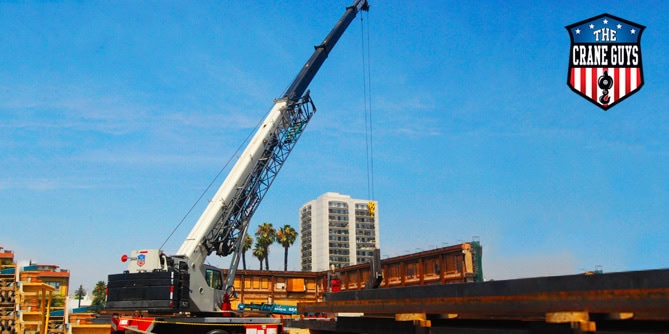 We get it… Long Beach is busy… real busy. So many projects in full swing it can make your head spin. Many times, these projects require maximum machine power to lift extremely heavy loads. The good news is, The Crane Guys can handle them. No problem. When you need incredibly reliable crane rental in Long Beach, we'll come through with flying colors. Nobody lifts Long Beach like The Crane Guys.
Call Now: (855) 482-7263
How do we accomplish this rather impressive feat? Practice, plenty of practice. We've been at it for many, years. So, we're loaded to the brim with high-value knowledge and skill. The kind that enables our team to get things done quickly, efficiently, and above all safely. It doesn't matter how high the load is traveling, or how much it weighs. We'll get the job done right.
In a very real sense, the sky's the limit for The Crane Guys. This applies not only to lift distance. It also applies to the tonnage we tackle. For the city's super-heavy loads, we offer an impressive fleet of very rugged, large hydraulic cranes. These brawny beasts can hoist loads tipping the scales, multi-crane lifts, support cranes and 3D lift plans safely maximize our lifting capacities.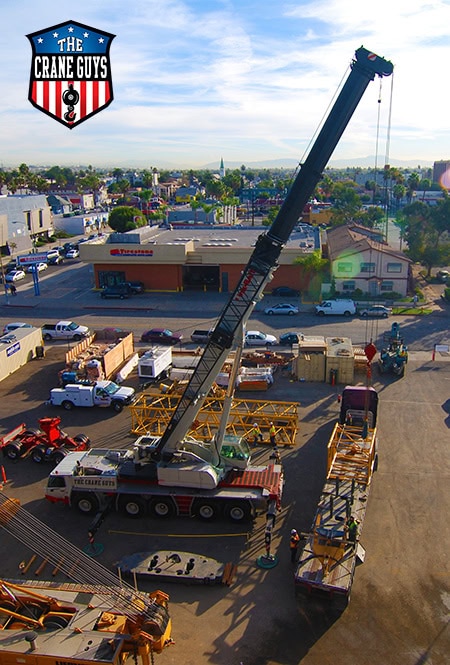 Then there are the less demanding loads. That's why The Crane Guys also focuses on the lighter lifts… the kind that may weigh in at a mere couple of tons. For these 'featherweight' projects, The Crane Guys offers a wide range of boom truck rental options. Rest assured, the boom truck cranes in our fleet are proven workhorses. They've got the muscle. And they've got the agility to navigate tight spaces with maximum efficiency. Some say they can go where no boom truck crane has ever gone before.
Long Beach Crane Rental Services
Big loads, small loads. It doesn't make a difference. We handle all Long Beach crane rental services. So why haven't we mentioned multi-crane lifts? Because we're saving the best for last. Yes, The Crane Guys does multi-crane lifts. And we do them with the same high-safety precision that characterizes all our other endeavors.
That takes care of cranes. But cranes alone don't win the day. In fact, they'd be stuck in neutral without the right crane rigging. No lift could take place without this crucial gear. Depending on the nature of a lift, cables, winches, pulleys, wires, and other items may need to be fastened before anything leaves the ground. The Crane Guys is well-supplied with this all-important gear. And we're well-supplied with the expert riggers who can properly connect it.
Would you like to learn more? Please contact us for additional information and answers to all your questions. You'll discover that when it comes to crane rental in Long Beach, nothing beats The Crane Guys. And don't forget, we also offer crane rental in Signal Hill, Hawaiian Gardens, and all other surrounding areas and throughout Southern California.