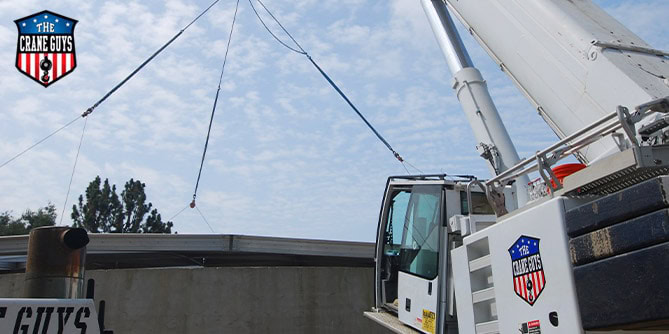 Industrial Crane Services
When you need industrial mobile crane services for a major project, it's important to look beyond heavy machinery. Obviously, that component is center stage and vitally important. But for assured success, you need a provider that brilliantly covers all the bases, from planning to cleanup. The Crane Guys offers clients this level of exceptional thoroughness. Ours is a truly comprehensive approach to the art and science of crane lifting. No stone is left unturned; no detail ignored. Working in our favor is a deep reservoir of knowledge, experience, and skill, making us uniquely qualified to tackle virtually anything that comes our way.
Call: (855) 482-7263
Let's start at the beginning. When you contact our office for something such as large hydraulic crane service, you'll be pleasantly surprised right from the get-go. Why? Because an actual person will answer. No pre-recorded greetings, no answering service. Just someone ready and eager to serve. Simply share your needs, and in moments this individual will analyze our resources to identify appropriate solutions.
Every Crane for Any Project
Don't worry about having the right machine. The Crane Guys' inventory consists of a wide array of cranes, rated from 3-ton capacity to 240-ton capacity. Add to this an abundance of supporting equipment such as rigging gear. Any doubts that we'll have what you need?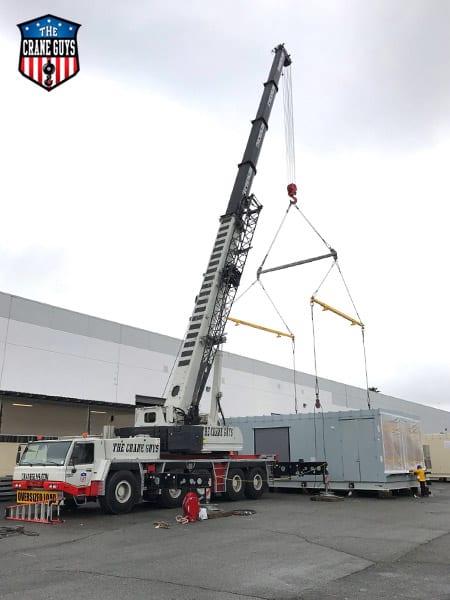 Once a project commences, deep thinkers go to work. This is our team of strategists, who are incomparably well-versed in the craft of project planning for all types of mobile crane service. Their first order of business is assessing the project site, taking into account conditions, forecast weather, expected traffic, potential hazards, and other impactful factors. With the aid of software technology known as 3D Lift Plan, they input this data and begin the arduous task of developing a master blueprint. This blueprint is an action plan detailing every step of the lift process. In a sense, it's a script to be carefully followed throughout the project duration. Utilizing this guide, we minimize surprises and maximize safety. Yes, the crew must improvise from time to time. Fortunately, we're quick adapters to change.
Boom Truck Rental
During the planning stage, The Crane Guys factor in all support services potentially needed. Among these is boom truck rental. Thanks to our planning savvy, you can count on the ideal solution for your project. Designed for ultimate maneuverability, our boom trucks can thread their way into the most impossible spaces, providing smooth access to hard-to-reach areas. Frequent users of this service include HVAC and cell phone companies, which often work in tight or difficult access areas.
Of course, local crane rental would be a distant dream without competent crews. Ours, we're pleased to say, are tops in their game. A major reason for this standing is the thorough training received by personnel such as operators and flaggers. When 'graduates' emerge from our training program, they're ready for action and fully qualified by OSHA and other certifications.
Maybe you're asking yourself – does The Crane Guys offer crane service near me? Shouldn't be a problem – our industrial crane services are available throughout Southern California. We provide Los Angeles crane service, Orange County crane service, Riverside County crane service, and San Bernardino crane service. Now how's that for coverage?
---
Contact form
---