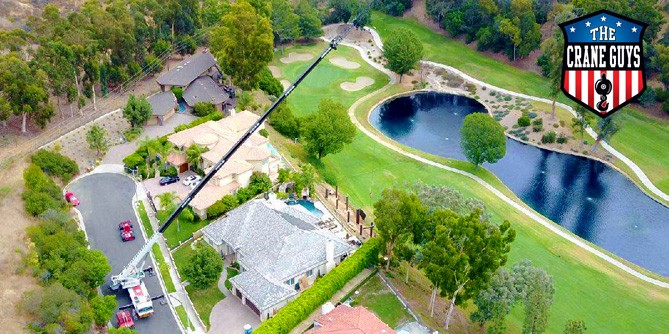 Hydraulic Mobile Crane Services
Who could blame you for feeling the pressure? You're facing a major lift project, and you need the right hydraulic crane service for the job. Questions loom. How long will it take you to find the right machine? Will you complete the assignment within budget? Questions such as these will be answered most favorably when you enlist the services of The Crane Guys. That's because we provide hydraulic mobile crane services that are second to none. Call The Crane Guys, 24 hours a day 7 days a week, at (855) 482-7263 for a quote.
Available 24/7 at: (855) 482-7263
There'll be no guesswork, head-scratching, or stress when you choose us for hydraulic mobile crane rental service. Our fleet is well-stocked and ready to go. Everything under the sun is an apt way to describe what's in the lineup. Suppose, for instance, you don't have much to lift – just a trifle, say a mere few tons? In record-setting time, we'll match you with a suitable hydraulic crane perfectly suited to your 'light' lift. If you're about to go head-to-head with something of incredibly high tonnage, we'll cover you there, too. The Crane Guys is well-supplied with cranes that hoist loads weighing as much as 265 tons.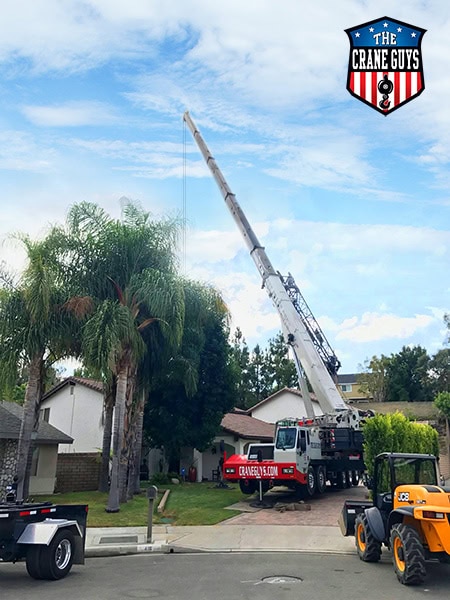 Not that we ignore the 'in-between' cargo. Between the two poles of 3-ton and 265-ton machines are hydraulic cranes that lift everything in the intermediate range. We've got plenty of those, to be sure. So, if you're wondering if we have what you need for a crane rental project, the answer is a very definite 'yes'.
Hydraulic Crane Rental Services
Adequate support is necessary in many areas. This certainly is true in the area of crane lifts. Without sufficient support, hydraulic cranes couldn't make a move. And what good is a motionless crane? Which is why we back our crane deployment with the very best in trucking and trailer services.
Further support is supplied by a wide range of crane lift rigging options capably handled by our thoroughly-trained riggers. Add it all up, and you get incomparable efficiency and safety for every project. You also get relief from potential hassles, delays, and headaches. And all because you got the right hydraulic crane delivered in the right amount of time.
24 Hour Crane Services
You may be surprised when you give us a call for large hydraulic cranes or boom truck rental services. Don't worry — it'll be a pleasant surprise. Because the moment the phone call is picked up, you'll hear a real person in real time answering in a delightfully friendly manner. No pre-recorded greetings. No pre-recorded 'hold' music going on and on. No waiting. Yeah, availability is a huge priority for our crane rental service. We know waiting, even a few hours, can impact your budget in a big way. Realizing that every second counts when confronting a major lift project, we staff headquarters with a team of representatives 24/7/365. This includes holidays and weekends. You call. Somebody picks up the phone. Period.
Would you like to learn more? Please contact us for additional information and answers to all your questions. You'll discover that nothing beats the The Crane Guys when it comes to providing the very best in hydraulic crane rental services.
---
The Crane Guys Crane Rental