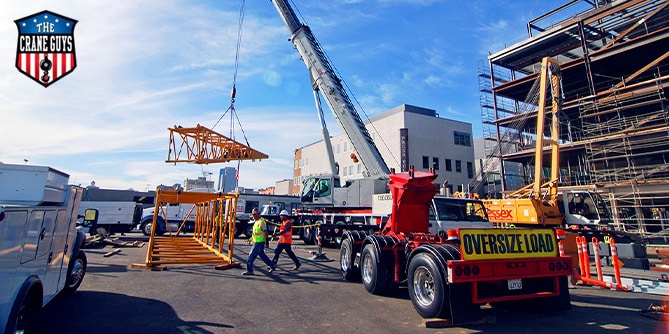 California is a big place. No, make that a massive place. Therefore, it's sometimes difficult to locate a crane rental company that services your particular region of the state. One provider might cover this area; another, might deal with someplace entirely different. No such frustrating searches with The Crane Guys. We offer dependable local crane rental to a wide area of Southern California. Basically, we're as close as you are. Just look at our service areas. We offer Los Angeles Crane Rental, Orange County Crane Rental, Riverside County Crane Rental, San Bernardino Crane Rental, and Long Beach Crane Rental.
Call: (855) 482-7263
What's extraordinary about our type of local crane rental is the level of regional knowledge we possess. Thanks to years of experience in the field, we understand the workings of each area. All the intricacies, the conditions, and characteristics have been cataloged and evaluated by our experts. Therefore, we know how to deal precisely with every local situation. This makes a world of difference. It's not just a matter of rolling into a job site with cranes and crew. A crane service must match the solutions with the locality. There's a lot more than heavy lifting involved when tackling a project. A wide range of logistics enter the picture. Unless you know the territory, you could be setting yourself up for some unpleasant surprises. These surprises, of course, often lead to costly delays. Not something clients generally want. So, right off the bat, you'll be minimizing potential costs when you select The Crane Guys.
Cost Efficient Crane Services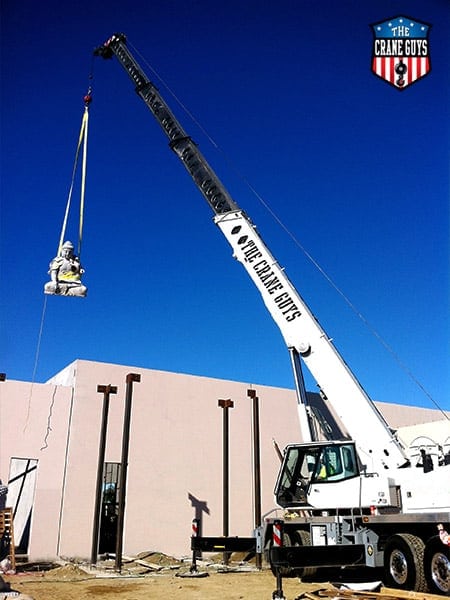 Our company also helps you minimize costs in another important way. We call it The Crane Guys 5% Guarantee. This is our promise to every client, no matter what their location, that we'll beat any written offer from a competitor in your area by 5%. No ifs, ands, or buts about it. No special conditions, fine print, or other hidden stipulations. This is an iron-clad vow that applies to everyone, everywhere we serve. Now think what that'll do for your budget. Depending on project size, the savings can amount to a tidy sum. Not only that, you'll be saving hours, maybe weeks, of time searching for the best price. With The Crane Guys, you won't have to. The best price is right here, ready to go.
Mobile Crane Rental Service
No matter what the location of your project, every area will share one common denominator with The Crane Guys on board – quality of mobile crane service. It's the kind of quality that means above all – exceptional customer service. You'll notice this immediately when you call in and get an actual person who answers the phone – not a pre-recorded message.
This level of convenience is matched by selection. In our inventory is virtually every type of crane and a wide range of crane rigging options suitable for a variety of situations. No question about it. With us in your corner, you'll receive extraordinary service on every level. Now, combine this advantage with the comprehensive coverage of our local crane rental, and you've got the ideal provider ready to serve – no matter where you are.
---
Contact form
---