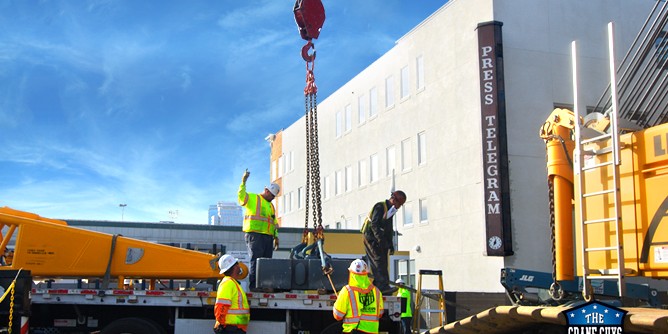 California's Crane Rental and Rigging Company
When you're a busy crane rental and rigging company like The Crane Guys, you always face this question: How do you choose from the mind-boggling number of crane and rigging options? The success of every project depends on coming up with the right answer.
Call: (855) 482-7263
In coming up with the answer, do we place more emphasis on the cranes or the rigging? Neither. Both rank equally at this crane rental and rigging company. We know that the right crane with the wrong rigging bodes major trouble. And vice versa. Delays, added costs, and safety risks are just some of the unwelcome results. Experience proves that it's far more productive and far less risky to create the ideal matchup between crane and rigging. Therefore, The Crane Guys treats them as equals.
Because we put cranes and rigging on an equal footing, we make sure the two consistently work in tandem — well-coordinated and mutually-supportive. Our on-the-job success record demonstrates the soundness of this thinking.
Along with our unique perspective, expertise plays a huge role in the coordination of cranes and rigging. At The Crane Guys, this expertise is the result of three primary factors — thorough training, in-depth knowledge, and an unwavering commitment to excellence from start to finish.
Choosing the Right Crane Rental Company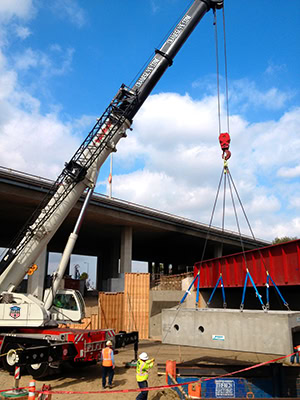 It helps to have a wide selection of cranes at your beck and call. And The Crane Guys more than satisfies this requirement. Currently, our fleet is deep with resources, encompassing everything from 3-ton to 265-ton hydraulic cranes. But expect that number to climb – we're always adding new members to the fleet.
With access to such an extensive selection, our team has very wide latitude for choosing the right crane. All needs and nuances are covered. Ultimately, our decision is based on a number of variables. Among these variables is crane type, lift-load, crane block, cost, and characteristics of project site.
Choosing the Right Crane Rigging Company in Los Angeles
The responsibility for choosing the right rigging falls squarely on the shoulders of our riggers. Qualified on many levels, our expert riggers know the capabilities of slings, spreader bars, pulleys, and all other relevant gear and how to coordinate all of it with the mass and weight of each lift load.
Building Safety into Every Hydraulic Crane and Rigging Project
Rest assured, both our crane operators and riggers meet the highest safety standards when they're on the job. Certifications from NCCCO, Cal/OSHA, and MSHA are among their notable qualifications. But it doesn't end there. Everyone on the team receives ongoing training and education through rigorous certification courses. It's how we remain on top of the game.
If you'd like to learn more about our crane rental services, please contact The Crane Guys for additional information and answers to all your questions. You'll discover why we set the standard for crane rental and rigging companies in Orange County, Los Angeles, Riverside, and all of Southern California.