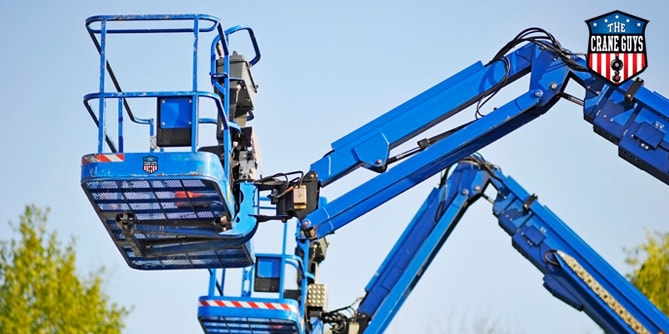 Many projects require the power and versatility of a bucket truck. Understanding the importance of these vehicles, The Crane Guys has developed an extraordinary program of bucket truck rentals to meet a variety of needs.
Call: (855) 482-7263
Before we cover some popular uses of the bucket truck, it's important to explain exactly what this special vehicle is. In a nutshell, it's a utility truck equipped with a hydraulic boom, which resembles a long pole. Attached to the end of this boom is a basket or bucket, which is designed to carry crews to specified locations. Controlled by an operator, the boom works by lifting its passengers to a designated work area so that they can carry out their assigned job. In essence, the vehicle functions as a sophisticated lifting mechanism.
Boom Truck Rental in California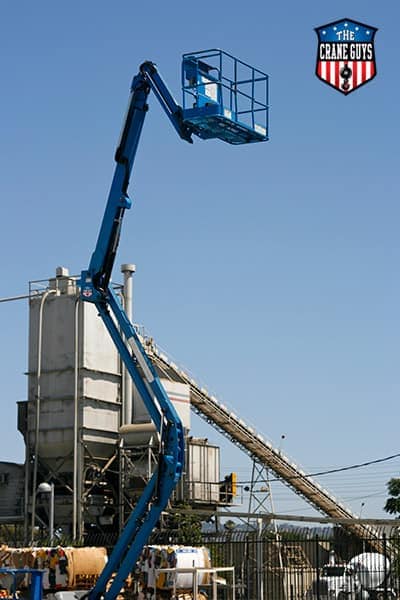 Any bucket truck in our fleet is amazingly maneuverable, an advantage that makes them the perfect choice for tight and difficult-access spaces. This ability is one of the main selling points of our boom truck rental program. Nevertheless, whether these vehicles are needed for their maneuverability, their lifting power, or any other reason, you can bet we offer the ideal truck for your situation. That's because The Crane Guys has developed an in-depth system for assessing worksite conditions and other situational factors that impact the choice of vehicle or vehicles for any job. Rest assured, the solution we provide will be tailor-made for the project at hand.
Given the versatility of these vehicles, every bucket truck for rent in our inventory can perform a wide range of duties. One of these duties is keeping municipal foliage neat, clean, and pleasing to behold. For this job, we offer convenient tree trimming bucket truck rentals. As the phrase implies, this service provides vehicles and trained crews for the purpose of controlling foliage overgrowth along streets and roads. In a sense, every crew of a tree trimming bucket truck has a certain aesthetic eye, an attribute that facilitates precision cutting and reshaping. Clearly, there's an artistic side to this process.
HVAC Crane Services
Along with supplying bucket truck rental for tree trimming, we offer these vehicles for a variety of other jobs, too. Imagine, for instance, that you're in charge of replacing a set of worn-out air conditioners, which just happen to be installed near the top of a high building. Climbing a ladder won't exactly be the ideal course of action. HVAC Crane Service is needed. Here's where a bucket truck comes in mighty handy. Lifted by its precision hydraulic arm, the attached man basket carries crews to the exact location in need of servicing. Safely aboard, the workers can carry out their duties with ultimate precision.
A bucket truck is used in a wide range of other industries, as well. Two common industries are telecommunications and construction. When dealing with the latter, these vehicles often are called into action to carry heavy machinery to work areas. All part of the job.
OK, now let's say you need some rental bucket trucks to complete a massive project. Don't worry. You won't be looking far to secure your required vehicle. That's because we offer bucket truck rental in Los Angeles, bucket truck rental in Orange County, bucket truck rental in Riverside County, and bucket truck rental San Bernardino County. Basically, we're as close as you are.
---
Contact form
---