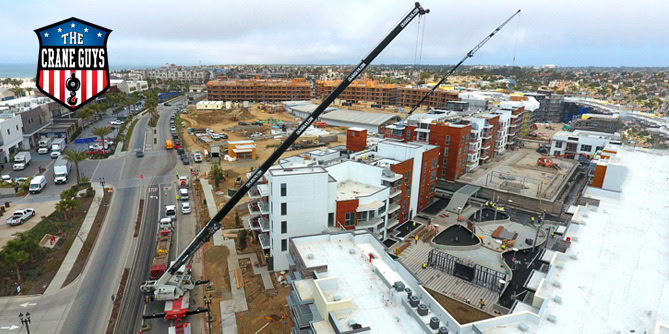 Construction Crane Rentals
When providing crane rentals for construction projects, the only thing that matters is the crane, right? Not at The Crane Guys. Our crane rental service is comprehensive. That means, we include a variety of other services in the package.
Call: (855) 482-7263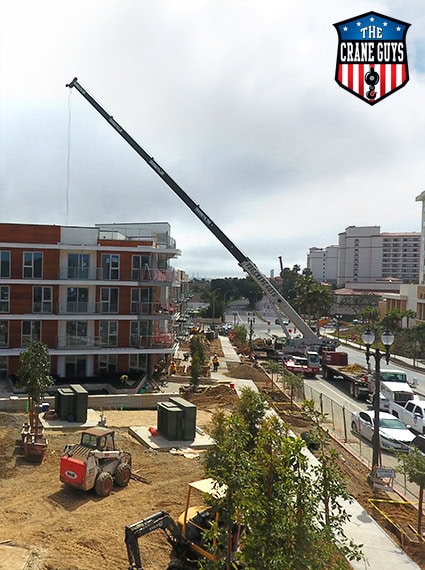 How important are these other services when dealing with crane rentals for construction projects? Well, put it this way, very little would get done without them. Of course, it's not enough to have these services available. A qualified crane rental company also must ensure they work in sync. Thanks to our experience and skill, The Crane Guys keeps them all running like clockwork.
Ensuring everything stays in sync is particularly important when providing contract crane lifts. For this type of service, we cover the whole ball of wax, from management to crane deployment to cleanup – and everything in between. Anything less than a tightly-coordinated operation is opening the door to failure.
The two primary benefits of our well-coordinated services are enhanced safety and consistent reliability. Consider safety for a moment. Once we implement a crane rental project, all pieces fall into place immediately. Deployment of personnel and equipment is done according to an air-tight plan. Everything is where it's supposed to be, tightly-synced in a well-coordinated operation. Smooth as silk would be a good way to describe it. And that makes for a safe environment with potential risks minimized.
Consider the importance of a safe work zone when dealing with monster-size equipment, such as hydraulic cranes rated 3 to 365 tons. That's quite a chunk of heavy machinery. The last thing needed is glitch. No worries on this account. The Crane Guys consistently keeps everything well-managed and under control. This is extremely important when lifting heavy objects such as bulky AC units and towering trees.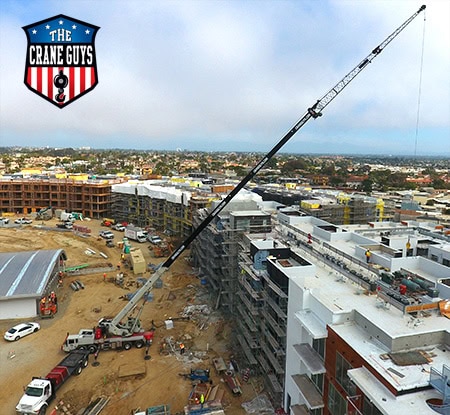 Along with hydraulic cranes rated 3 to 365 tons, our comprehensive solutions typically include various support services. Prominent among such services is our boom truck rental services. These vehicles generally don't grab the kind of attention accorded to the hydraulic crane. Nevertheless, they do deserve a share of the limelight. Our boom trucks are quick, compact, nimble, and strong, features that enable them to zip in and out of tight spaces on demand. And, you'd never know it to look at them, but these vehicles also pack incredible muscle. The members of our fleet cover the gamut, ranging in strength from a 3-ton rating to a 40-ton rating. And can they reach! The range of tip heights spans 100' to 150'. Yes, when we provide boom truck service, we provide ultimate versatility.
Also high on our list of important support services is rigging. When we required, The Crane Guys provides a full range of rigging solutions, such as spreader bars. All of it, of course, is managed and implemented by our industry-certified riggers.
Where will you find The Crane Guys? We service the vast majority of Southern California, making us one of the most accessible of California crane rental companies. Where you are, there we'll be – one more reason we're ranked among the best crane services in the state.
---
Contact form
---