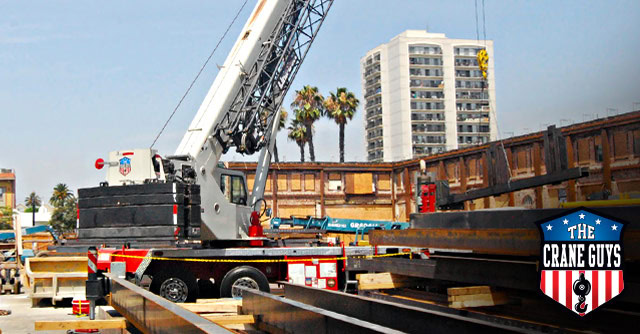 Hydraulic Cranes … Feel the Power
If you've traveled the public roadways, you've probably seen hydraulic cranes in action. And chances are good they were part of The Crane Guys' fleet. As a premier crane rental service in Los Angeles and all of Southern California, The Crane Guys often utilize hydraulic cranes to carry out major projects.
So why hydraulic cranes? Power, sheer power. These are the muscle machine of muscle machines. And their incredible force is used for one purpose – big lifts. Ordinary cranes just don't measure up.
What kinds of jobs require hydraulic cranes? Many. The Crane Guys recently used a hydraulic crane to hoist a rooftop onto the new art building of Pomona College. The structure spans over 35,000 square feet, so this definitely was no gingerbread house.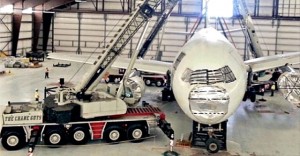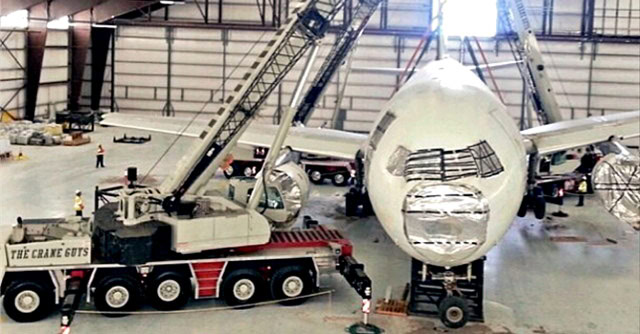 Of course, hydraulic cranes, also called hydro cranes, are not restricted to building components. The Crane Guys team has employed these machines to lift a massive DJ platform at a music festival, huge netting poles on a driving range, a 140, 000 lb. Airbus 310, and many other large and unusual objects.
What's Behind the Muscle
Built for power and efficiency, hydraulic cranes can lift many times their own weight. The secret of their strength is the hydraulic system operating within each. Like hydraulic car lifts in service garages, hydraulic cranes utilize fluid to transmit energy. To get the energy flowing, a pump pushes down on a piston, which in turn pushes fluid to other pistons. These pistons control various moving parts of the crane. Depending on the task, the operator chooses which part to set in motion.
A Closer Look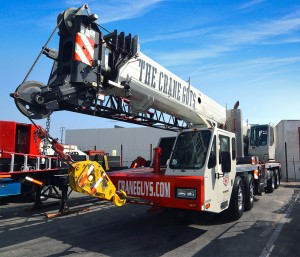 pull off major lifts, a hydraulic crane depends on a number of components working with flawless precision. They are:
Boom – Large lifting arm
Counterweights – Positioned at the back of the cab, these multi-ton balancing weights prevent tipping.
Two-Gear Pump – Utilizes two rotating gears to pressurize hydraulic fluid, typically oil.
Jib – Lattice component that projects from boom
Outriggers – Supports that keep crane balanced
Rotex Gear – Located under the cab, this rotates the boom.
Load Moment Indicator – Cab lights that flash whenever lift limits are reached.
Of course, there's a lot more to it than that. Which is why you want the experience and knowledge of The Crane Guys when you need a hydraulic crane. From 40-ton machines to 265-ton machines, their extensive fleet of hydraulic cranes is available to service all the major lift needs of Los Angeles and Orange County. Contact The Crane Guys today to learn more.
---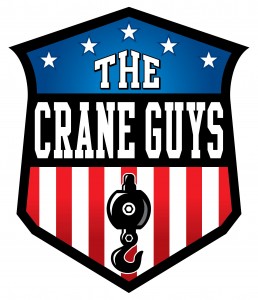 Full Service Hydro Crane Fleet– The Crane Guys offers a large fleet of Hydraulic Crane Rental & Service from 40 Ton – 265 Ton. Along with our extensive support of trucking and rigging equipment, our full offering Hydraulic Crane Rental & Service gives us the capability to perform any job, any time, anywhere. No job is too big or too small.:
40-Ton Cranes
60-Ton Cranes
75-Ton Cranes
90-Ton Cranes
120-Ton Crane
140-Ton Crane
175-Ton Crane
200-Ton Crane
265-Ton Crane