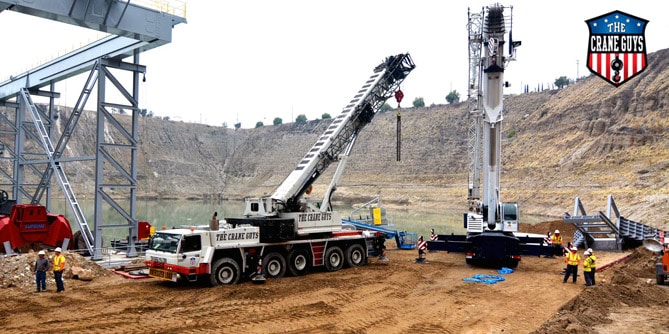 It seems that everywhere you look these days, there's some sort of construction taking place. New buildings, expanded roads, different restorations, and everything else under the sun that keeps plenty of people really, really busy. Naturally, cranes will be doing their share of lifting duties during all this activity. But these heavy lifters don't just show up and start working. Everything they do on the job is determined by a finely wrought construction lift plan. Being committed to our own brand of excellence, The Crane Guys has expended great effort to develop solid plans that are second to none. This means, when our cranes take the field, every move has been pre-calculated to the minutest detail. The result is consistently high performance and a consistently outstanding safety record.
Call: (855) 482-7263
The Crane Guys think of every construction lift plan a product of both human ingenuity and advanced technology. On the technology side is a handy piece of software called 3D Lift Plan. Assisted by this unique application, our master strategists can create a three-dimensional blueprint of an entire project area. This preview gives our team a fully-rendered graphical representation that includes all relevant details. Conditions, potential hazards, topography, and other variables are identified with crystal clarity. This in-depth picture allows our strategists to make accurate calculations and pre-plan every move with uncanny precision.
3D Lift Plans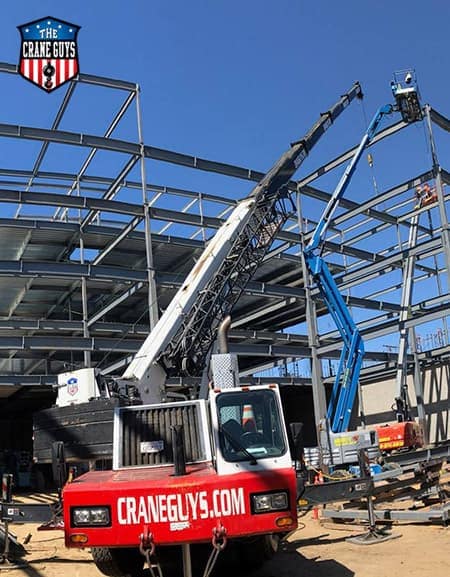 Ultimately, these 3D lift plans serve as indispensable guides to our crane operators, riggers, and all other field personnel. As a result, crews know exactly where to go and what to do well in advance – like well-rehearsed actors primed for the stage. Given the extent of our pre-preparation, our outstanding safety record should come as no surprise.
Eventually, of course, intensive crane planning must give way to successful action. What's been calculated in a blueprint must get done in the field. At the Crane Guys, what gets done consistently reaches the highest level.
Mobile Crane Rental Services
Our mobile crane rental services truly provide the best of everything. Let's start with our extensive inventory. When you select us for construction crane rental, you can bet we'll have the crane you need. Which means delays are virtually unheard of. The one machine we won't have is the kind that answers telephone calls. That's because we have a staff of dedicated consultants available to take your call 24/7/365.
The Crane Guys understands that crane rental goes beyond supplying lifting machines. Also important is the array of support services necessary to take a project from start to finish. Consequently, we've established an entire construction support service capable of meeting a variety of needs. Whatever you require to maximize crane performance, we'll handle with exceptional support solutions.
What's also great about The Crane Guys is our versatility. No matter why you need a commercial crane service, we can manage it. We're available to a wide range of industries. A big one for us is HVAC. In response to demand, we offer HVAC crane service specifically suited to that industry. The same holds true for every other field. We can tailor crane rental to whatever your specialty is – and we'll ensure its success with an airtight construction lift plan. Another example of how far The Crane Guys will go to meet the varied needs of our clients.
---
Contact form
---