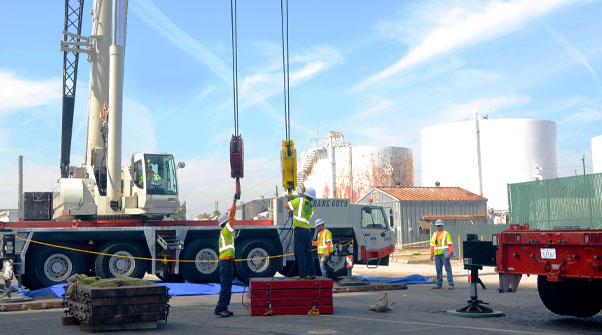 Rigging Company and 3D Crane Lift Planning
The Crane Guys: Premier Among Rigging Companies and 3D Crane Lift Planning
With The Crane Guys, you get more than a partner – you get an extension of your own team. We coordinate perfectly with your goals, offering excellence in all crane rental services. This is good news for anyone seeking a top-flight rigging company. In our hands, rigging solutions set new standards in all areas, particularly safety and efficiency.
As a leader among rigging companies, The Crane Guys relies on a foundation of expertise. This expertise begins and ends with the people operating in the action zone – our riggers. Combining keen judgment with physical skill, The Crane Guys' riggers are entrusting with securing many different loads to cranes and boom trucks. Weights vary from heavy to mind-boggling, but one thing remains constant – the expertise of our team.
When connecting loads, our riggers deal with a gamut of gear — cables, pulleys, winches, blocks, wires, straps, chains, and more. With so much hanging in the balance, they must know – not guess — which gear gets used and when. This takes experience, knowledge, and insight – all required assets when working for this rigging company.
Safety First … Always
Similar to our signal persons and crane operators, The Crane Guys' rigging team is credentialed by certifications from NCCCO, Cal/OSHA, and MSHA. Equally important, this highly-qualified squad remains well ahead of the game – our rigging crews receive ongoing training, as well as continued education through the latest certification courses. Such rigorous requirements ensure the highest safety standards today, tomorrow, and well into the future.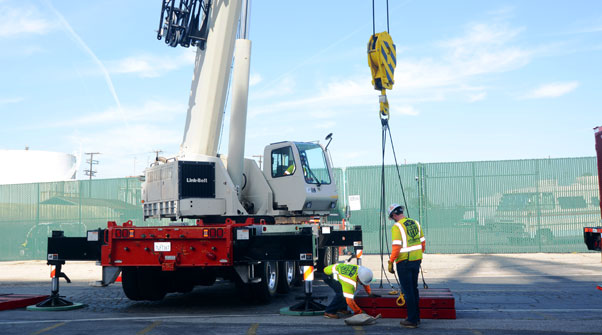 Laying the Foundation with a 3D Lift Plan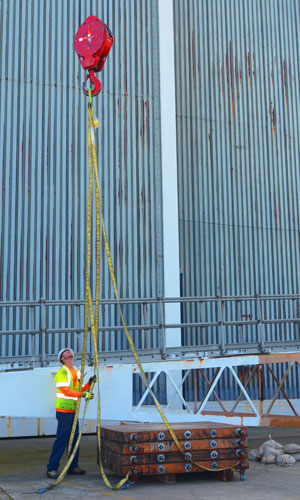 Long before our rigging team arrives on the scene, The Crane Guys' strategists set the stage with an in-depth 3D lift plan. Rigging operations are integral to every one of these plans.
Providing a detailed advance view of a job site, our 3D lift plan depict all buildings, landscape features, and roads relevant to lift operations. Once a detailed picture is created, strategists select a crane technically and economically suited to the job at hand, integrating it with an overall plan sketch.
With a crane strategy in place, our team develops a rigging plan that identifies all required components. As with the crane, these components are integrated with the plan sketch. No rigging company arrives more prepared than The Crane Guys.
Do you require rigging services for a project? The Crane Guys' rigging expertise is proven to meet even the most demanding challenges. If you'd like to learn more, call The Crane Guys at (855) 482-7263 for more information and answers to all your questions. You'll discover why we're a leader among rigging companies in Orange County, Los Angeles, Riverside, and all of Southern California.