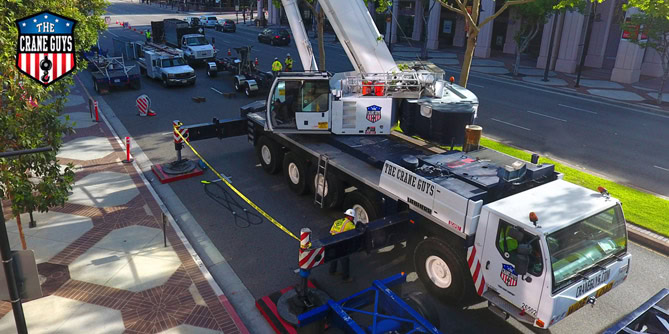 How Crane Guys Can Help You Streamline Your Construction Project
In a time-crunched world, project streamlining is a must. This is particularly true in the world of heavy construction, where every second counts. Never fear. You'll be glad to know The Crane Guys can be of great help in this area. In fact, we'd like to tell you exactly how The Crane Guys can help streamline your construction project. Basically, there are five ways we address the issue, each focusing on your specific needs from a different angle, so to speak. Put them all together, and you'll get the most efficient project streamlining the construction industry has to offer.
Call: (855) 482-7263
Let's start with time savings. Helping you in this crucial area is our acclaimed team of skilled professionals. Every crane in our inventory is expertly operated by a thoroughly trained pro. The training takes place through a rigorous proprietary program designed to maximize performance, safety, and efficiency. Thanks to this education and a set of well-honed skills, crane operators are fully up to the challenge of completing tasks with smooth efficiency, making for timely completion of all jobs. The welcome result, of course, is consistent completion of construction crane lift services on time and on schedule. This will save you piles of money right off the bat.
Comprehensive Crane Rental Program
Providing incomparable cost savings is another angle we pursue. The Crane Guys covers this issue in two ways. First, by establishing a comprehensive program of crane rental, we offer you a wide selection of quality cranes without the expense of an outright purchase and the associated costs of maintaining all that machinery. We also provide cost savings through a recognized program of competitive pricing. Known as the Crane Guys 5% Guarantee, this program invites you to shop around for price quotes, then bring the numbers back to us whenever you want. What we'll do is beat any of the competing prices by 5%. Guaranteed.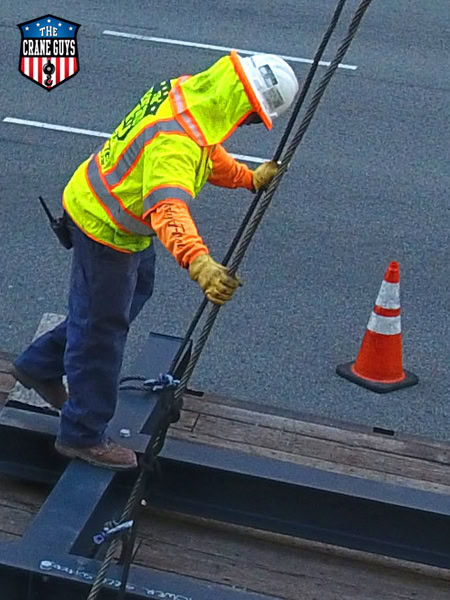 The Crane Guys also provides clients with customized solutions to meet a wide range of needs. We'll do this to your complete satisfaction because we have a team of experts well versed in the intricacies of mobile crane rental and performance. This expertise enables the team to evaluate your situation quickly and thoroughly, giving them a firm foundation for the creation of customized solutions that fit like a glove.
Safety First Crane Lift Planning
When it comes to putting you at ease, you'll find The Crane Guys well-suited to the task. We've developed a full spectrum of risk mitigation strategies designed to maximize the protection of people, property, and even, when the need arises, pets. The earlier-mentioned training of our personnel includes intensive instruction in all the latest safety techniques. Moreover, our operators adhere to the industry's strictest safety guidelines, many of which conform to rigorous OSHA standards. The upshot? A dramatic reduction in jobsite risk and potential hazards.
Finally, clients can count on The Crane Guys' consulting team for expert advice. Well versed in all aspects of crane deployment and crane lift techniques, this knowledgeable group offers extensive insights that contribute significantly to the safe and efficient completion of all your crane lift projects.
So there it is. Five fundamental facets of our company that demonstrate how The Crane Guys will help you streamline your construction project. Clearly, it's a partnership you confidently can build on.
---
Contact form
---