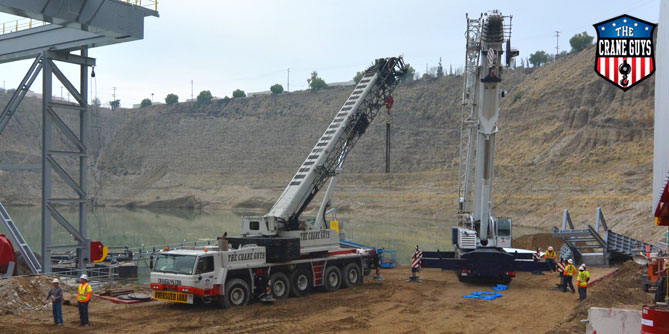 Construction Lift Services
When you're dealing with a major construct project, chances are you'll require a crane to do some heavy lifting. But how will you choose the right machine and the necessary support services? Is there an ideal set of criteria on which to base your decision? The best course of action is to go with proven experts. And in the field of construction lift services, the indisputable proven experts are The Crane Guys. Our track record speaks for itself. On every job, we bring extraordinary skill and experience to the table, an advantage that ensures consistent success and extremely satisfied clients.
Call Now: (855) 482-7263
So, why has The Crane Guys Construction achieved such success in the field of construction lift services? It seems to boil down to two fundamental factors – safety and reliability. On the safety front, we ensure maximum protection for people and property by adhering to the highest standards possible. We are able to do this because our crews come to the job well-trained and thoroughly prepared. Key certifications from organizations such as OSHA speak volumes about their undeniable skill. Our team's service record speaks for itself and has distinguished them in the field of construction crane rentals.
Construction Support Crane Services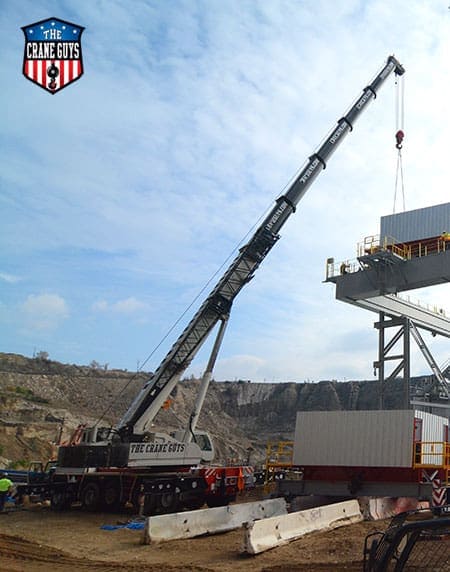 In the reliability department, The Crane Guys exhibits this quality in all areas of service. Consider our construction support crane services. Nowhere else on this planet will you find more effective support solutions. Like our formidable fleet of boom trucks. Nimble and quick, they go where few vehicles can go, maneuvering in and out of the tightest of spaces. Don't let their agility fool you, however. Our boom trucks have muscle to spare, with lift capacities ranging from 3-ton ratings to 40-ton ratings. They also offer incredible reach when a situation calls for man basket rental to carry out the job.
The stars of any crane hoist service are, of course, the cranes. At The Crane Guys, we have a fleet unlike any other. For sheer range, we're hard to beat. Our diverse selection consists of cranes ranging from 3-ton ratings to 260-ton ratings, each meticulously maintained and ready to go. That's just for starters. As with any outstanding commercial crane service, we prioritize availability. This means, when you select us for construction crane rental, we'll have exactly what you need, exactly when you need it. One huge advantage of maintaining an extensive fleet such as ours.
Expert Critical Lift Planning
Not all lifts are straightforward hoists. Sometimes we face a monster job known as a critical lift. Do we balk at this challenge? No, we meet it with determination, beginning the process with expert critical lift planning. Assisting us in this endeavor is advanced software known as 3D Lift Plan. This handy app enables our team to develop a detailed, three-dimensional preview of a prospective work zone. The preview incorporates a wealth of high-value info, including weather conditions, possible hazards, topography, expected traffic, etc. Guided by this data, our team plans every move in advance – a kind of dress rehearsal that ensures maximum readiness when our crews arrive.
These are just some of the outstanding solutions we offer clients seeking the very best in construction lift services. From mobile crane rental to boom truck rental, The Crane Guys has what you need to succeed.
---
Contact form
---