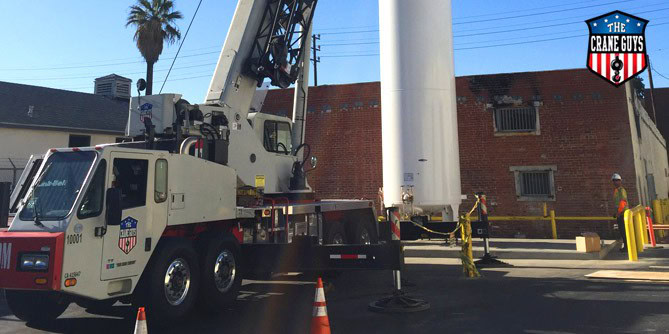 At The Crane Guys, crane rental isn't a one-sided affair. We fully understand that different projects require different machines and support services. Lighter loads demand one set of solutions, and heavier loads, another. For the exceptionally heavy loads, we offer an outstanding program of 50-ton crane rental. As with all our other services, this one provides all our hallmark advantages – exceptionally friendly customer care, prompt response, maximum safety, and efficient performance.
Call: (855) 482-7263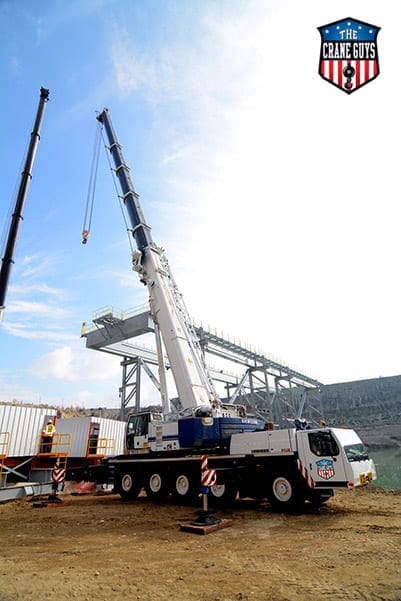 One of our most relied-upon machines for exceptionally heavy lifting is the hydraulic crane. No question about it – this is the star performer of our hydraulic crane service. This crane is distinguished from all others by its powering mechanism. While smaller, conventional machines generally draw their power from diesel or electric engines, the hydro is operated by an advanced hydraulic system. As with similar systems, this utilizes pressurized fluid transmission to enhance lift strength. Thanks to this sophisticated technology, the machine can hoist much heavier loads than conventional types can. Just think of the hydraulic lift systems used by auto mechanics. Same principle applies here. Only it's packed into a mighty crane.
Mobile Crane Rental
Depending on the job at hand, our hydro cranes can remain fixed in one place, or they may be positioned on wheels when mobile crane rental is required. Complementing this mobility is the natural reach all of these machines have. That feature comes in especially handy when cargo is located some distance away. In that case, we simply utilize the hydro-crane's telescoping boom to reach whatever is to be lifted. Whether or not we require such exceptional reach, however, The Crane Guys invests an extraordinary amount of time when selecting these machines for an assignment. We want to ensure the right crane is chosen for every job. Miscalculations are not an option.
Often, the loads lifted by these cranes require oversized rigging. Unlike conventional rigging, the oversized variety is designed to handle the most massive cargo we face. We're pleased to say we meet this challenge capably, securing loads with the ideal configuration of cables, blocks, hooks and other necessary gear. Furthermore, you can bet all the work is performed by exceptionally qualified personnel. Of course, it's hard for them to be anything else when they've received a first-rate education through our acclaimed training program. Thanks to their acquired knowledge, our riggers are extremely adept in the art of maximizing safety.
Crane Rental Services
Among the most common projects utilizing our crane rental services are those in the construction field. To meet the demands in this area, The Crane Guys has developed a program of construction crane rental that's second to none. No matter what the size of the project, we have the resources, experience, and dedication to tackle it.
We Offer Crane Rental Services Throughout Southern California
Chances are you could be asking yourself this question: "Does The Crane Guys offer large mobile crane services near me?" If you're in Southern California, the answer is a definite 'yes'. We offer crane services in Los Angeles County, crane services in Orange County, crane services in Riverside County, crane services in San Bernardino County, and Long Beach Crane Rental, too. Just give us a call.
---
Contact form
---