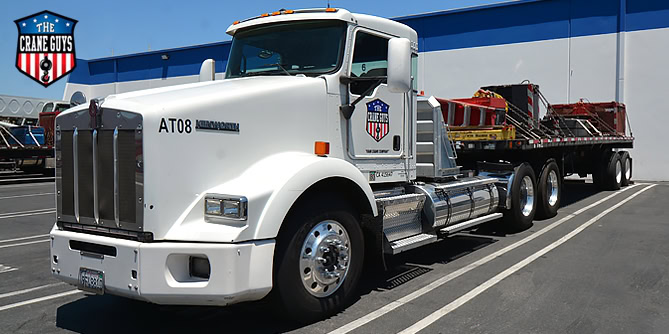 Flatbed Trailer Rental Near Me
Are you asking yourself this question – where can I find flatbed trailer rental near me? If you are wrestling with this question, you need look no further than The Crane Guys. A premier crane rental company recognized throughout Southern California, we cover all the bases when providing services to the community. And that coverage includes flatbed trailer rental.
Call: (855) 482-7263
You can count on The Crane Guys to get the job done right. We have years of rock-solid experience in the industry. We also have an impeccable reputation for exceptional performance and reliability. And above all, we possess a safety record that's second to none. What more could you ask for?
The Right Crane Rental Company
If you answered the preceding with something like 'big savings', you've arrived at the right crane rental company. The Crane Guys has developed a unique pricing program that's sure to be appreciated by one and all. It's called The Crane Guys 5% Guarantee. Here are the essentials: Go to any of our competitors and get their rates for flatbed trailer rental. Contact as many companies as you want. We don't care. Because when you present us with your collection of numbers, we'll beat every one of them by a generous 5%. No exceptions. Need proof? Try us. We'll be waiting.
Our Acclaimed Flatbed Hauling Service
What types of cargo can be carried by our acclaimed flatbed hauling service? About anything under the sun. This includes not only garden variety cargo, but those challenging oversized loads as well. Our oversized flatbed hauling program is perfect for transporting bulky equipment and construction supplies to and from work sites. The fleet also does a creditable job of hauling industrial machinery along the highways of Southern California. We even transport modular homes to their intended destinations. And that's just the top of the list. Virtually any load too large for conventional transportation can be handled by our fleet.
Heavy Load Rigging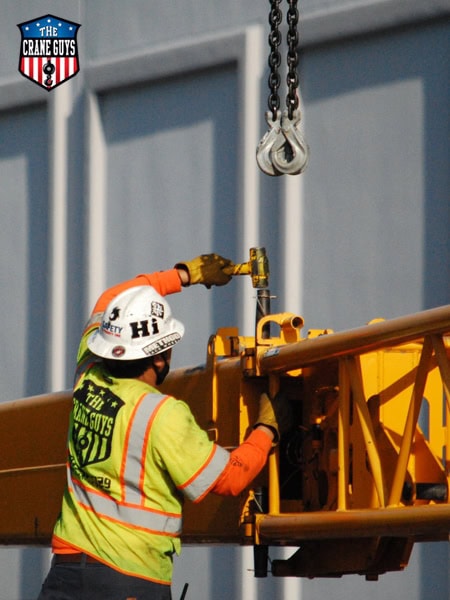 The flip side of all this heavy load hauling is heavy load rigging. This is the process of securing loads to their transport trucks. (Rigging also is an integral component of crane lifts.) As with all our other endeavors, the rigging process must conform to our rigorous safety standards. Be assured that every detail is covered to maximize safety. For instance, we conduct periodic inspections to confirm the integrity and reliability of all rigging equipment. Adding to this layer of assurance is the expertise of our riggers, all of whom have been specially trained in our proprietary program. Nobody takes the field unless they're thoroughly prepared.
So, if you're asking yourself – where can I find flatbed trailer rental near me? – simply set your sites on The Crane Guys. We offer flatbed trailer rental in Los Angeles County, flatbed trailer rental in Orange County, flatbed trailer rental in Riverside County, and flatbed trailer rental San Bernardino County.
Equally important, of course, is our safety record, exceptional performance, price competitiveness, and unparalleled reliability. Put together, these measures of quality define the worthiness of a flatbed trailer rental company. The Crane Guys is proud to say we get high marks in all areas.
---
Contact form
---