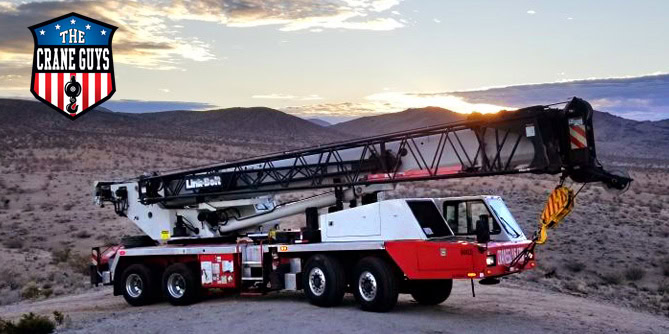 Heavy Lifting and Rigging Services
What if you had to lift an airbus? Or the roof of a college building? Where would you turn? Hopefully, in the direction of The Crane Guys. We've handled those projects in the past – and virtually every other type of heavy load under the sun. No question about it. We're the proven masters when it comes to crane rental and rigging services. If you're facing a major lift project, you can count on The Crane Guys for unfailingly reliable solutions.
Call: (855) 482-7263
The first matter to consider is what type of project we're dealing with. The Crane Guys evaluates each project from top to bottom, every detail large and small, making us the best crane company for safety. Even the most high-powered microscope doesn't match our ability to uncover details.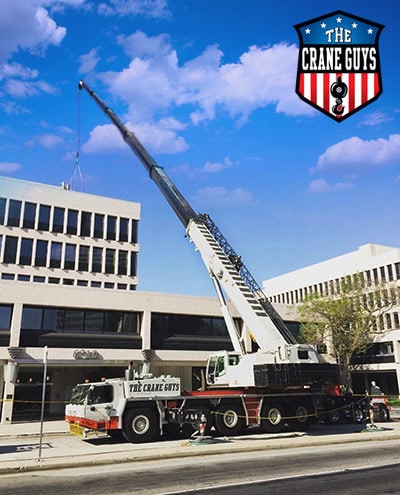 When we're through, we select the crane or cranes for the job, right? If you answered 'yes', no prize for you. Because what we do next is develop a 3D lift plan.
Crane Lift Planning
"What is a 3D lift plan?" you might be wondering. Well, in a sense, it's our way of experiencing the lift long before it happens. Here's how it works. First, we gather together our team of expert strategists. Then they activate a handy piece of computer software known as 3D Lift Plan, load in relevant data, and study the result – which is a complete three-dimensional, graphic representation of the job site and lift. A preview snapshot, if you will.
In this realistic rendering, the team sees a wide range of details and variables, including possible hazards and other important data. The results are compiled, tabulated, and mixed together, providing our strategists with a kind of blueprint. With this advanced picture, they now can select the proper cranes and what moves these machines will make in the field. And it all will be done long before the first crane arrives on the scene.
Which brings us to the next point – the cranes themselves. Depending on the plan developed and lift required, any number of cranes will be available for heavy-lifting tasks. Our mighty fleet includes everything from 25 ton-rated to 265 ton-rated hydraulic crane rentals. Not only are they impressively powerful, they're eminently reliable. That should be no surprise, since each one of these machines is routinely inspected and maintained to ensure first-rate performance. We also offer boom truck rental with lifting capabilities from 3 tons to 40 tons, overall our fleet has 3 to 265 ton lifting capabilities and we do multi-crane lifts expanding our capabilities even further.
Crane Rigging Services
Naturally, when heavy lifting is involved, suitable support services are mandatory. And that means, above all, reliable crane rigging services. Fortunately, we've got the right team in place for this duty. For The Crane Guys, however, a knack for connecting things is not enough to qualify a rigger. What also counts is a stellar safety record. In this area, our rigging team proves itself tops in its class.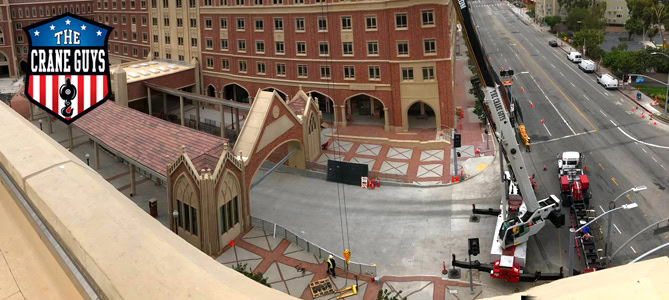 Innate skill and sense of duty account for their proven safety performance. But the other crucial factor is training. All members of our distinguished rigging crew, as well as team of crane operators, have been thoroughly trained and awarded prestigious certifications, including the OSHA seal of approval. Nobody sets foot in the field before demonstrating expertise in job site safety.
Does heavy lifting mean heavy prices? Not at The Cranes Guys. That's because we go the distance to ensure competitive pricing on all jobs. As proof, we offer the famous 5% guarantee. Here's what we promise: The Crane Guys will beat any written offer from a competitor by 5%. And you can take that to the bank.