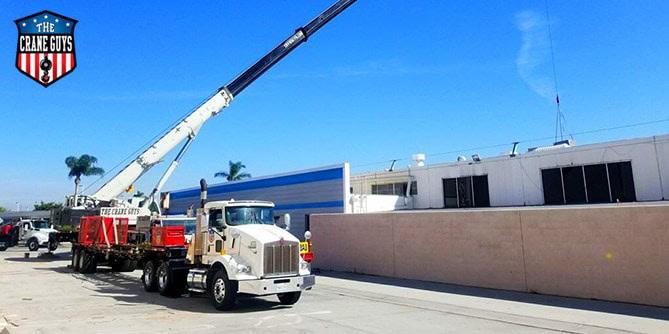 Large Mobile Cranes | Full-Service Crane Services
Large mobile cranes and full-service crane services… the two just go hand in hand. Especially at The Crane Guys. It's all part of our tradition of offering the most comprehensive array of solutions anywhere on the planet. These solutions, of course, include some very, very large cranes. When we say large, we mean 265-ton rated crane rental capable of hoisting mind-boggling monster loads.
Call: (855) 482-7263
Do you require something more muscular than this popular 265-ton load lifter? No worries. Just because we don't stock it doesn't mean we can't get it. We're plugged into a sprawling network of providers. These connections, and plenty of goodwill, enable our search teams to locate even the most specialized, hard-to-find cranes – no matter how colossal the size.
Multi Crane Lifts
What about those times when a single crane, no matter how large, just doesn't cut the mustard? For these rare occasions, multiple cranes are a must. Fortunately, The Crane Guys is tremendously experienced in the art of multi crane lifts. In fact, we once hoisted an entire airbus. Not exactly a piece of cake. But we got it done to resounding applause. OK, there was no applause. But it was a great job just the same.
When supplying large mobile cranes, we also supply something extremely important to our full-service crane services – exceptional customer care. The high-level care starts the moment you call us. But be prepared for a major surprise. You will not, under any circumstances, hear the dreaded, project-delaying pre-recorded greeting. What you will hear is the friendly voice of one of our associates. Our staff is here and available for phone calls 24/7/365. That includes all important holidays such as Groundhog's Day. Sacrifices, sacrifices.
Large Hydraulic Crane Services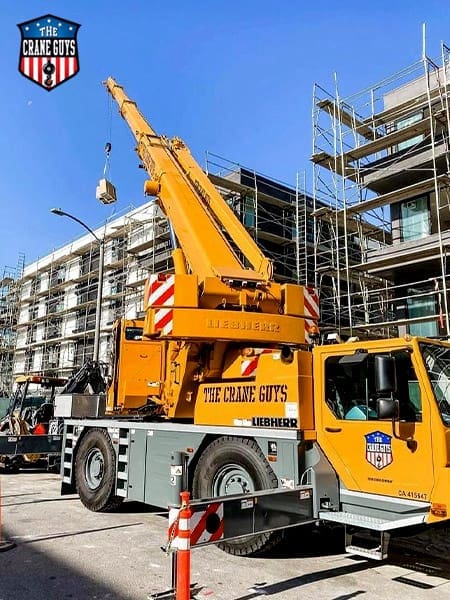 Along with making instant contact, callers get another pleasant surprise – major cost savings. Somewhere during the conversation, we'll provide a quote for your requested crane service. When applied to large hydraulic crane services, this number can get pretty hefty. Fear not. We keep the pricing trim and slim with something called The Crane Guys 5% Guarantee. This iron-clad promise assures all clients that we'll beat the quoted price of any competitor by 5% — at least. Mobile crane rental just isn't more competitively priced anywhere in So Cal. Call around and see. We won't even say we told you.
Boom Truck Rental
You'll be pleased to know that our large hydraulic crane services are bolstered by a wide range of supporting solutions. Take, for instance, our program of boom truck rental. You'll find this extraordinarily advantageous when the big machines alone aren't enough. Perhaps your project requires access to a prohibitively narrow space. Don't worry about squeezing in. Our boom trucks can thread their way through the tightest spots, giving work crews access to any desired service area.
No matter which machine or machines we deploy, our crane lift rigging services ensure complete safety and security for the entire operation. To meet our exceedingly high safety standards, all riggers are meticulously trained and duly qualified by certifications such as the OSHA designation.
So there it is. At The Crane Guys, large mobile cranes are one of the standout solutions in our program of full-service crane services. These services also include boom truck rental, crane lift rigging services, and everything else a lift project could need. So relax. When we take a load, we take a load off your mind.
---
Contact form
---