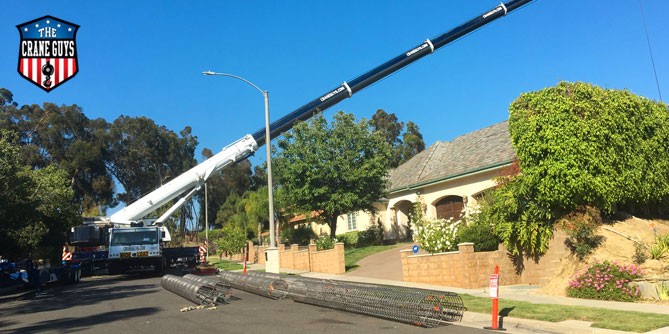 Crane Services for Setting Rebar Cages
When you require crane services for setting rebar cages, your best choice is a provider with a proven track record. The Crane Guys qualifies as such a provider. We've been setting rebar cages for many years, establishing an extraordinary record of success – no matter how challenging or unusual the assignment. No question about it … we can handle anything you throw at us. The reason? A tight combination of experience, knowledge, and our hallmark commitment to the industry's highest safety standards. These qualities are evident in all our crane rental services, from the little jobs to the huge ones.
Call: (855) 482-7263
When we supply Mobile Cranes Available for Setting Structural Steel, many variables come into play. One of these is our stock of cranes. We have an extensive fleet of cranes covering a wide range of lift capacities. Whether you need a machine with a 3-ton rating or one with a 265-ton rating, we'll surely have it in our inventory. Why is this important? First and foremost, ready equipment means you'll never have to delay a project due to unavailability. Consequently, you're automatically protected from the mounting costs that typically result from unnecessary waiting periods. When you reach out to us for solutions, you can count on quick and convenient crane rental services for any job.
Crane Contractors for Setting Rebar Cages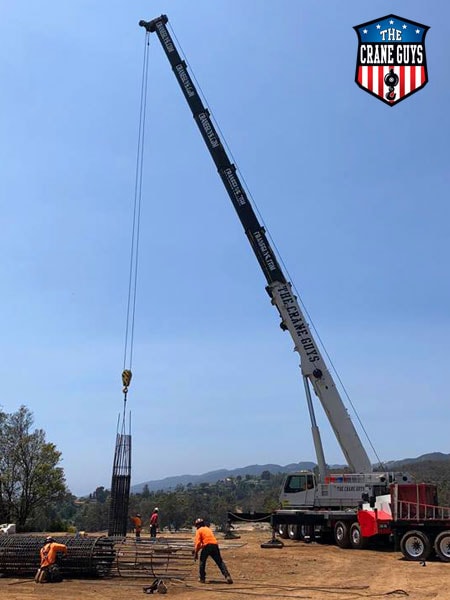 As industry-recognized crane contractors for setting rebar cages, we have set extremely high standards for our team. These high standards are evident in the training of our personnel. Each prospective member of our crew, no matter what their function, must go through a rigorous training program designed to hone their skills to the highest levels. When candidates 'graduate' from this program, they are qualified in many ways. One way is their formidable skill set necessary for carrying out a breadth of duties. They'll also be ready to respond appropriately to the unexpected.
Most importantly, our on-site crew will be prepared to conduct their operations in accordance with the highest safety standards. All those who join our team are qualified by a variety of important safety certifications, including those issued by OSHA.
100 Ton Crane Rental for Setting Rebar
This should allay any concerns about the crane operators we send into the field. Clearly, you can count on The Crane Guys when you need certified and experienced crane operators for setting rebar cages. Checkout our 100 ton crane setting rebar for construction.
The extensive skill, experience, and safety training of our personnel goes hand with the cranes we deploy on every job – including the construction of structures that utilize a framework of structural steel. Count on us for an A+ team working in perfect sync with the industry's most advanced construction cranes, each meticulously maintained to deliver peak performance in any conditions. Along with exceptionally skilled crews, we provide unfailingly reliable cranes for setting structural steel.
For many of these construction projects, we must set rebar cages. During such an operation, our skill and experience are fully employed as we install these essential reinforcements of certain concrete structures. But this job goes well beyond installation. We also must employ abundant skill during the transportation and handling of the cages. You might say we're extremely thorough, which underscores our contention — You can't do better than The Crane Guys when it comes to crane services for setting rebar cages.
---
Contact form
---