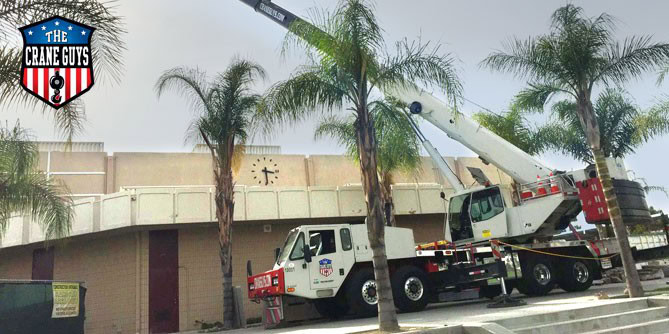 Crane Rentals for Contractors
If you're a contractor supervising a project, a major load sits squarely on your shoulders. The load is even more daunting when it's a high-tonnage object that must be moved or lifted. Professionals facing such a challenge will discover a great and welcome partner in The Crane Guys. Experienced and knowledgeable, our firm is an undisputed leader when it comes to providing crane rental for contractors.
Call: (855) 482-7263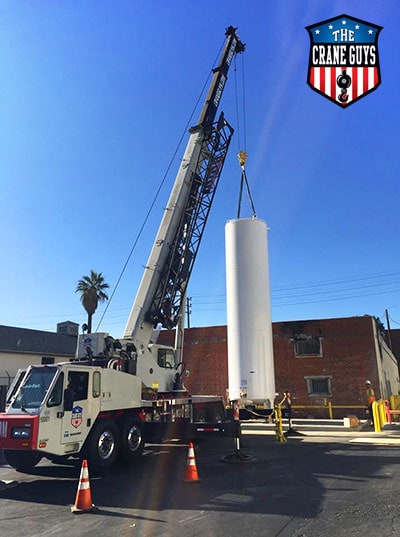 One reason that contractors bring us on board is our rapid response policy. When somebody pegs us for a crane rental assignment, solutions are delivered with something close to lightning speed. This doesn't mean, however, that rush jobs are the rule. Far from it. The Crane Guys stresses thoroughness, providing not only reliable lift-muscle but a full range of support services. Quick and comprehensive is our guiding principle.
3 to 265 Ton Cranes
If we were car collectors, our service would dazzle enthusiasts. That's because we've accumulated an amazing collection of the most rugged, reliable cranes you can imagine. Picture this. In our fleet is a vast array of hydraulic cranes ranging from a 3-ton rating to a rating of 265-tons. This explains, in part, why our response rate is so quick. Simply put, the vastness of our selection virtually guarantees we'll have what you're looking for – when you're looking for it. For this reason alone, we've earned a reputation for being among the most reliable of California crane rental providers.
Our acclaimed quickness also gets a boost from the availability of our staff. The current window is 24/7/365. That's right. When you call The Crane Guys, a real person will answer the phone – any time of the year. That means night or day, holidays included. No pre-recorded greetings, no message machines, and best of all, no canned music. Just a friendly consultant ready to provide premium crane rental service.
Boom Truck Cranes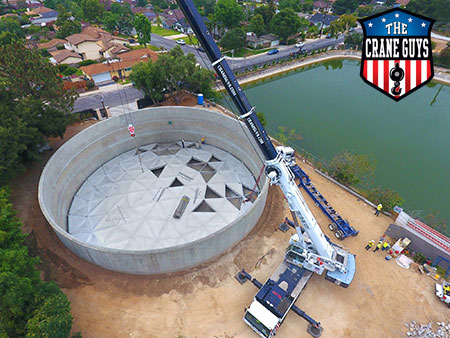 As mentioned earlier, our contract crane lifts supply more than cranes. A full array of support solutions is available as needed. One of the most important is our boom truck rental program. Boom trucks hold a unique position in our lineup of solutions. They pack considerable muscle, considering their relatively compact size. But they also maneuver like champion athletes. If tight, restricted spots must be accessed, count on our acclaimed boom truck service to supply a very agile solution.
You may be thinking that all this is great info – now what about walking the walk. Or should we say lifting the load. Well, The Crane Guys has enough examples to fill a history book. Some of our more recent accomplishments include a Los Angeles project that required the deployment of a 75-ton rated crane. For this, our crew had to set a massive tank into place. Out in Hollywood, our cranes helped beautify the landscape by lifting and setting palm trees into the ground. And in the City of Industry, one of our 200-ton rated machines capably hoisted 36,000-lb. silos. The list goes on. And it all adds up to one inescapable conclusion – The Crane Guys is among the best contractors crane service in Southern California.
---
Contact form
---