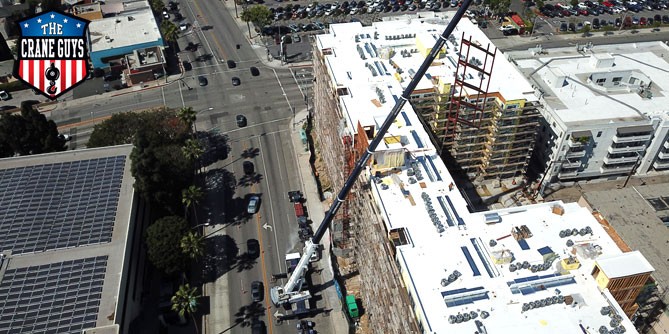 Mobile Cranes Available for Setting Structural Steel
When new construction takes place, the pending structure often will be built on a framework of structural steel. This type of steel is incomparably strong. It must be — it typically is used in towering high-rise buildings, bridges, and similar structures. Structural steel, of course, doesn't move into a building framework all by itself. For that task, a hydraulic crane is required. And when you are facing the challenge of installing structural steel, you can count on The Crane Guys to provide the necessary equipment. We stock a diverse fleet of powerful hydro cranes, their lift range spanning 3-ton capacity to 265-ton capacity. Whatever the load, we've got the right crane for the job.
Call: (855) 482-7263
When evaluating our fleet of mobile cranes for the task of setting structural steel, The Crane Guys has a wide variety to choose from. Which one (or ones) get the call depends on the project at hand, as well as work site conditions. We may, for instance opt for a truck mounted crane or a crawler crane. Circumstances will dictate which way we go. No matter which we select, however, you can count on our experts to make the most accurate and cost-efficient choice.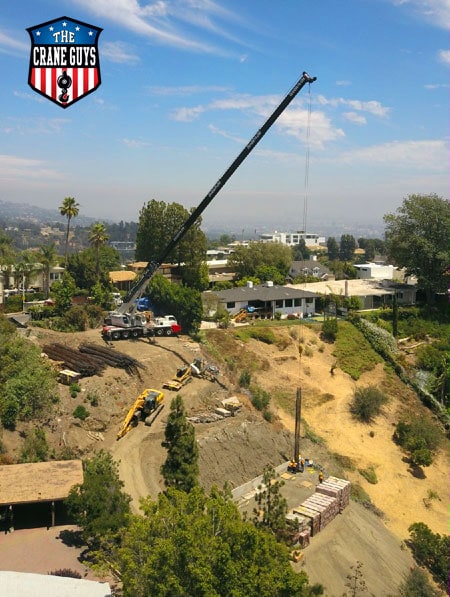 At The Crane Guys, we like to think there's a crane for every condition. Let's say we're setting structural steel on a work site with rough ground. In that case, we would not use boom trucks with a mounted crane. These vehicles are designed for more hospitable conditions. For the rough stuff, we often will bring a crawler crane into action. This type of workhorse is built to maneuver its way over the toughest, roughest ground.
As part of our crane rental program of setting structural steel, The Crane Guys performs the service of installing rebar cages. Intricately designed, these are used to reinforce concrete structures. Rebar cages often are used to strengthen concrete columns found in high rise structures, certain highway areas, and bridge piers. When transporting, handling, or installing these reinforcing metal components, you can bet The Crane Guys performs this service with complete focus on safety. No matter what the size or dimensions of the rebar cage, it will be handled with unparalleled care and efficiency.
Naturally, moving a rebar cage requires intensive planning – as does every other service we perform. When developing a rebar plan, we must be especially careful to provide for proper support. Insufficient support can lead bending or distorting the shape of the cage. Moreover, the lift must remain within the bounds of the crane's load capacity. The lift, however, is not complete once the cage is set in place. Our planning team also must ensure the upper region of the cage conforms to designated tolerance of elevations, which is specified in the preparatory plans.
The Crane Guys also may be called upon to install caissons, which are water-tight chambers utilized in bridge piers or in other underwater structures. As with setting structural steel, we perform this task with unfailing skill and reliability – two qualifies you can always count on with The Cane Guys' crane rental services.
---
Contact form
---