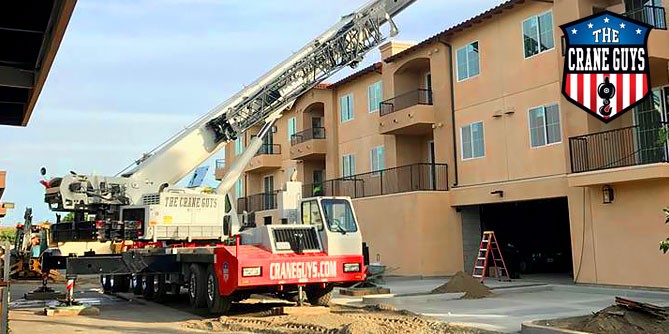 Before providing crane rental services for a project, The Crane Guys will develop an effective crane lift plan. This blueprint for crane deployment and worksite safety is crucial to any project's success.
Available 24/7 at: (855) 482-7263
What are the variables covered by a crane lift plan? Among the important factors to consider are load weight, crane configuration, and conditions of the work zone. These are the common denominators of virtually all plans. But that's where the similarities end. Plans are as varied as the projects they serve. Some are basic. Others are extraordinarily complex. Critical lifts fit this latter category. Not surprisingly, these crane rental projects demand an air-tight critical lift plan to maximize operational efficiency and worksite safety.
What is a critical crane lift?
While the definitions of critical lift vary, The National Institute for Occupational Safety and Health (NIOSH) lists the following as some of the characteristics.
Load nears crane's maximum capacity (70% to 90%)
Lifts requiring multiple cranes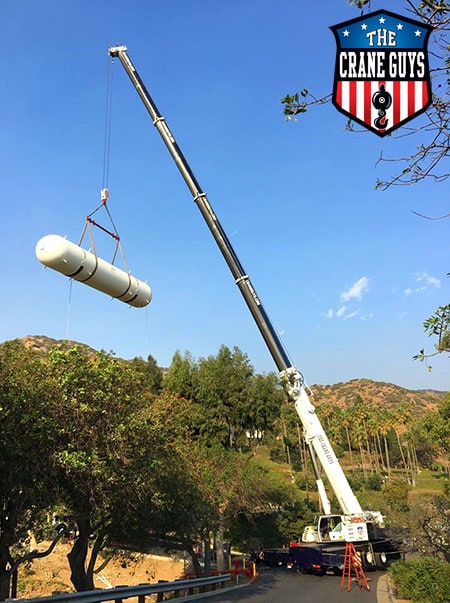 The second point above belongs to a category known as tandem lift. This type of multi-crane lift includes tandem hydraulic crane lifts and tandem boom truck lifts.
Another possible indicator of a critical lift is the need for 'load shifting'. As the term suggests, load shifting involves the moving of cargo from one crane to another. This type of operation demands supreme expertise capable of assessing lift parameters while ensuring compliance with regional permitting requirements and regulations. The Crane Guys is proud to say our team of planners and operators satisfy these requirements by a wide margin.
But cranes are only part of the story. Critical lifts also require proper rigging. Optimum solutions are determined by an in-depth rigging study, which is a set of drawings of crane positions. It analyzes variables such as crane loads, rigging loads, and wind velocity. An engineer must approve the study prior to lift implementation.
Outside the realm of critical lifts is the more basic lift planning offered by The Crane Guys. Processes and procedures vary according to the situation, but virtually all benefit from solid 3D lift planning. The essential element of this process is 3D graphic representation of the proposed lift operation.
Using the industry's most advanced software, our specialists create a three-dimensional rendering of a project site. This advanced snapshot offers a detailed look at all relevant variables, including cranes, work zone layout, topographical features, climatic conditions, and possible hazards. Thanks to this detailed preview, The Crane Guys maximizes the safety and efficiency of our many services such as hydraulic crane rental and boom truck rental.
Would you like to learn more? Please contact us for additional information and answers to all your questions. You'll discover why The Crane Guys is the leader when it comes to developing reliable crane lift plans.