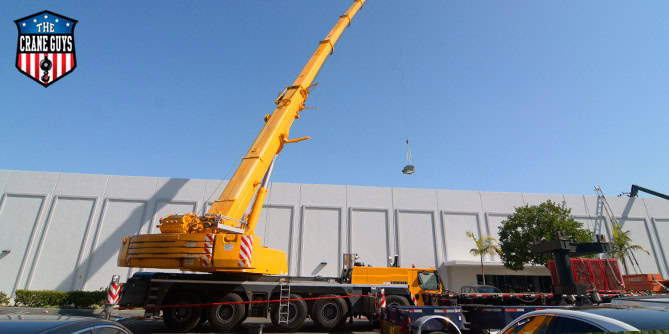 If you require crane contractors for any type of lift, The Crane Guys is your go-to resource. We offer a wide range of solutions designed for a variety of needs. And best of all, our wide-ranging services are backed by a combination of unmatched proficiency and in-depth experience. Yes, you might say we have it all.
Call: (855) 482-7263
But don't just look at us as reliable crane contractors. You'll discover we're much more than that. When you select us for crane service for contractors, you not only get a provider of extraordinary crane services – you get a full-service partner who's in your corner every step of the way. This high level of support is evident in every one of our services.
Crane Rental Contractors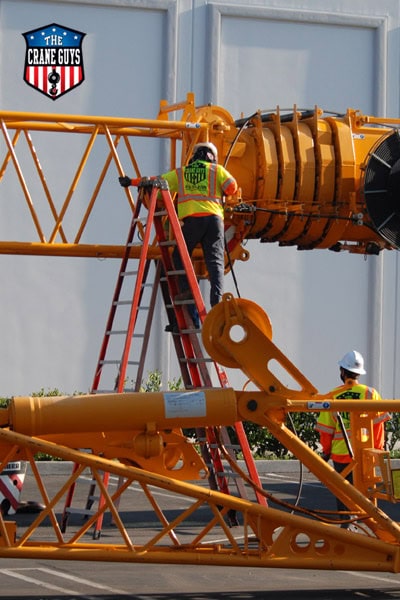 So, what are those services? Not surprisingly, one of the most requested is crane rental. In this area, we're prepared to meet every need and contingency. We can do this for a variety of reasons. First, consider the extensiveness of our fleet. In our lineup is a diversity of cranes, covering a full spectrum of lift capabilities from 3-ton capacity to 265-ton capacity. Given these extensive options, The Crane Guys virtually guarantees a crane will be available for every situation.
In rare instances, particularly for special circumstances, we may lack the exact crane needed. Don't worry. You won't be denied. We maintain solid relationships with a variety of providers, whom we can call when unique needs arise. In record time, we'll have the needed crane in our possession and ready for action. Clearly, we're a crane hoist company that can get the impossible done.
Crane Rental Company
Remember, The Crane Guys is more than a crane rental company. More accurately, we're a full-service crane and rigging provider. As such, we provide many supporting solutions.
For instance, we offer clients extraordinarily reliable boom truck rental. These vehicles are the perfect choice when tight or difficult spaces must be accessed. Quick and maneuverable, our boom trucks can weave their way into difficult spots with astonishing ease.
The telecom industry is one of the most frequent users of our boom truck services. Often companies in this group must lift equipment to difficult-access spots, such as cell towers. The Crane Guys' fleet of boom trucks allows them to get it done, reliably and quickly.
Flatbed with Crane
Sometimes it's not only about the lift; a project may include a heavy load to transport. With The Crane Guys on the job, consider it done. Any time the need arises, our clients can rent a flatbed with crane services. This is one more example of the comprehensive solutions we make available to all clients.
This sounds great. Nevertheless, you may be wondering if we cover your locality. The answer is 'yes' if you're in Southern California. Anyone in need will discover we service Los Angeles County, Orange County, Riverside County, and San Bernardino County. Now that's full coverage. It's also one more of the many reason why you should select The Crane Guys when you require crane contractors for any project – ordinary or extraordinary, large or small.
---
Contact form
---