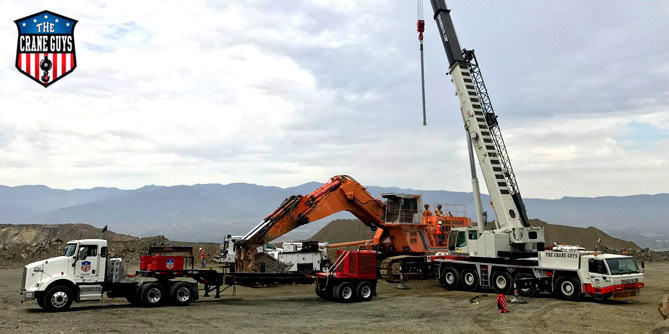 When there's a massive load to lift, you need a reliable crane rental service. Count on The Crane Guys for that. But we've also got you covered for special requirements. For instance, when you need to rent a flatbed with a crane. This comprehensive solution comes in handy for cleanup duties after a construction project. Or when there's an oversized load to move. Situations like these call for the kind of crane and flatbed truck rental combo we conveniently provide. And always hassle free. It doesn't what the nature of your project is. Our mobile crane rental programs include flatbed trucks for hauling when needed. With us, you get the crane and the truck in one neat, convenient package.
Call: (855) 482-7263
Once you decide to rent a flatbed with a crane, you can depend on The Crane Guys for exceptional service. Our flatbed truck services have helped a variety of industries. These include manufacturing, transportation, and construction. Among these industries, construction makes frequent use of our flatbed truck hauling. Lumber, concrete, steel beams, and many other materials are skillfully transported by our capable team. Is your load an unusual shape? No problem. Our fleet of flatbeds can handle loads of every type.
Flatbed Truck Rentals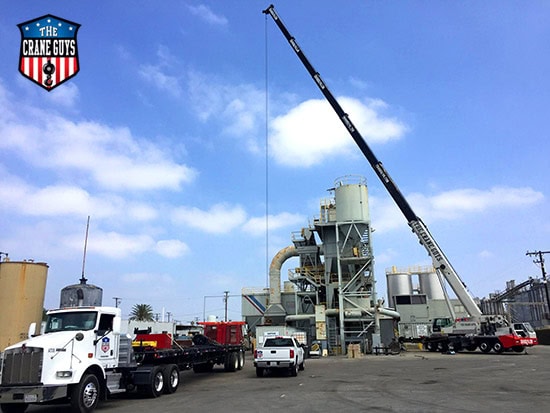 The after-lift cleanup is a common assignment for our flatbed trucks. A good example is construction 'leftovers'. Often, a heap of scrap metal remains after a construction job concludes. No worries. Our fleet of flatbed truck rentals in Southern California and experienced crews will make it disappear in record time. The same efficiency holds true for oversized loads. Do you have something really massive requiring removal and transport? You can count on The Crane Guys to take it wherever it needs to go. Distance is no matter. Like all our other solutions, our flatbed truck hauling services cover virtually every square foot of Southern California.
We like to think of our flatbed trucks as the best in their class. Impeccably maintained and cared for, they perform reliably and with maximum efficiency. What's equally important, however, is what we do before the loads are hauled away. Remember, cargo doesn't just jump into the truck. It must be lifted, moved, and lowered into the flatbed with uncompromising care. Here's where our well-trained crane crews prove incomparably valuable. Covering every detail, they factor in load size, weight, and support equipment to guide the lift process from start to finish. Thanks to their intensive training and finely-honed skills, our crews consistently ensure safe, efficient cargo movement from original location to truck.
Boom Truck Rentals
The Crane Guys team realizes that flatbed trucks aren't always paired with traditional hydraulic cranes. In many instances, the more mobile boom truck will handle the lift duties. Given this frequent need, The Crane Guys has developed an outstanding and highly acclaimed program of boom truck rental. This service offers a wide variety of boom trucks with lift capacities ranging from 3-tons to 40-tons. Equally extensive are their tip heights, which range from 100' – 150'.
By combining boom truck rental and traditional hydraulic crane rental with hauling services, we offer optimum solutions for those who must rent a flatbed with a crane. Another great example of the uncompromising service of The Crane Guys.