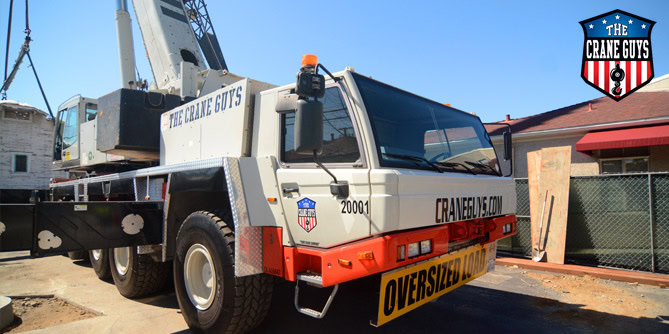 Schedule Crane Rental with The Crane Guys, Your Crane Company
If you require a crane for a major lift, you'd do well to schedule crane rental with The Crane Guys, your crane company. Why do we call it YOUR crane company? Because every step we take, from answering the phone to after-job cleanup is done with you in mind. Your needs, your budget, your schedule, your goals. Before we make a single move, we learn everything possible about your requirements and situation. Thereafter, we develop a plan perfectly compatible with the parameters set forth. The result is the same every time – resounding success and extremely satisfied clients.
Call: (855) 482-7263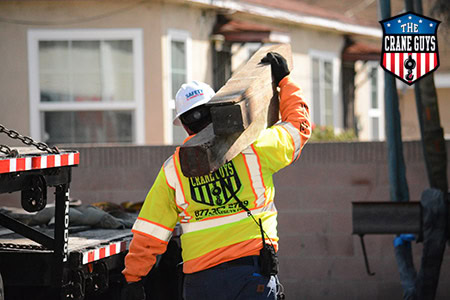 Convenience is one aspect of our crane rental service that fully demonstrates our commitment to your personal needs. We understand the challenges facing anyone overseeing a major project. Schedules, budgets, city ordinances, etc. Therefore, we've developed a program of convenient crane rental that eases your burden considerably. Take, for instance, the availability factor. When you reach out to The Crane Guys to secure a crane, you can bet we'll have it ready to go. We stock a wide range of cranes with 3-ton to 265-ton capacities, so there's never a shortage of available machines.
Admittedly, we do on occasion get the odd order – an urgent request for a specialized crane that's normally not in our inventory. Do we send you packing, empty-handed? Do we shrug our shoulders and leave you up the proverbial creek? Not at all. Instead of handing you a zero, we get busy. Our team probes a vast network of contacts, hunting for the crane that matches your special request. And invariably we find it. Our team does everything but wrap it up with a ribbon and bow. Now that's convenient crane rental. It just doesn't get any better than that.
Of course, it's one thing to have the crane in stock, and quite another to get it where it needs to go. No such problem for The Crane Guys. We ensure fast crane deployment that gets the ball rolling right on schedule … your schedule.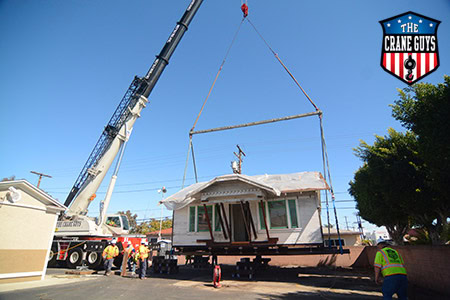 What's also quick is our strategic planning. Thanks to our knowledge and experience, we offer fast crane lift planning that greatly expedites every job. It also helps that we have a thorough understanding of municipal codes, as well as long-standing relationships with municipal decision makers. Both these advantages facilitate speedy planning that's exceptionally friendly to your schedule and budget.
Yes, you might say we handle everything with supreme efficiency. But this quality doesn't apply only to crane rental and planning. It permeates everything we do, including support services. A prime example is our boom truck rental services. Being highly maneuverable, these vehicles are noted for their ability to slip in and out of tight spaces.
HVAC crane rental service is one area in which this maneuverability often comes into play. With the warm summer weather here for a while, our efficient boom trucks will see plenty of action, facilitating HVAC repair, removal, or installation throughout Los Angeles County, Orange County, Riverside County, San Bernardino County, San Diego County, Ventura County and all of Southern California.
For the above reasons, it makes sense to schedule crane rental with The Crane Guys, your crane company. Whatever we provide, it will be fast, efficient, convenient, and above all – done with you in mind.
---
Contact form
---