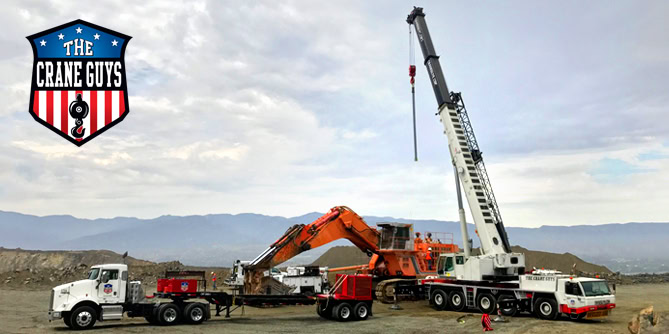 Crane Service for Contractors
If you're a busy contractor with tons to lift, you need a reliable partner in your corner. The Crane Guys is that partner. With years of experience and indisputable expertise, we offer crane rental service for contractors that are both reliable and efficient.
Toll Free: (855) 482-7263
Among our service offerings, crane rental is the one most requested. But don't expect in and out solutions. For The Crane Guys, crane rental is a total package, covering many facets.
Naturally, reliable crane rental begins with the crane itself (or in certain cases multiple cranes). What's unique about The Crane Guys is our selection. One look at our fleet will prove we've labored long and hard to build up our stock.
Hydraulic Crane Renal Services
Currently available for projects is a mind-boggling selection. It covers everything from 3-ton to 265-ton cranes. Given the depth of our inventory, availability is assured. What you need when you need it is our golden rule.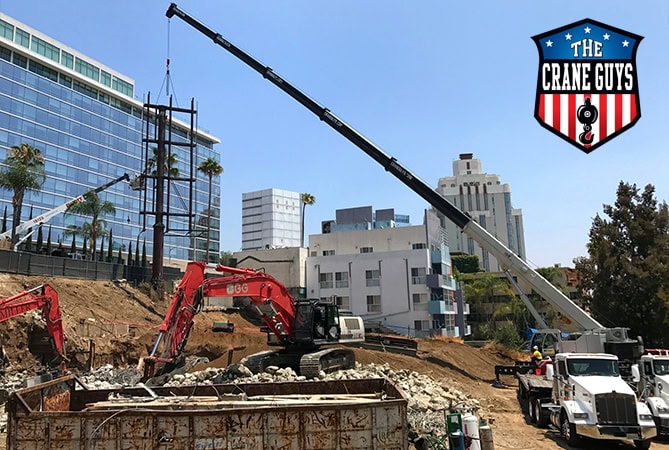 Boom Truck Rental Services
We, however, don't stop at hydraulic crane rental. Our crane service for contractors also includes extensive ancillary services. One of these is boom truck rental. If you're facing tight spaces demanding ultimate maneuverability, the solution is well in hand. In our crane fleet are boom trucks which are able to handle loads ranging from 3-tons to 40-tons. Fast, maneuverable, and strong pretty much describes our squad.
Along with everything else, The Crane Guys supplies rigging and associated support as needed. And if there's anything requiring speedy removal, we'll help you clean up with a wide range of oversize hauling and trucking services.
OK, we score big out on the field. But top-flight performance doesn't just happen on its own. Getting the job done right requires extensive preparation and planning. For that, we've assembled an awesome team of strategists. These experts are responsible for everything relating to crane lift planning and permits.
The importance of these services can't be underestimated. Crane lift planning, for instance, is where we develop air-tight blueprints for the actual lift. For this, we combine technical expertise with advanced 3D software to get a complete and detailed picture of a project. If adjustments are needed, we make them during this stage — well ahead of actual deployment.
The acquisition of permits demands the same level of expertise. In this area, The Crane Guys team relies on both knowledge and long-standing relationships with key decision makers to secure necessary permits in a timely manner. This, along with expert lift-planning, makes a huge difference when it comes to keeping you on schedule and within budget.
Where is our crane service for contractors available? Almost anywhere in Southern California. We cover Los Angeles County, Orange County, Riverside County, San Bernardino County, Ventura County, Kern County and San Diego County. Now, how convenient is that? Call us at (855) 482-7263 to schedule crane rental services including rigging personnel and oversize flatbed hauling.
---
Contact form
---