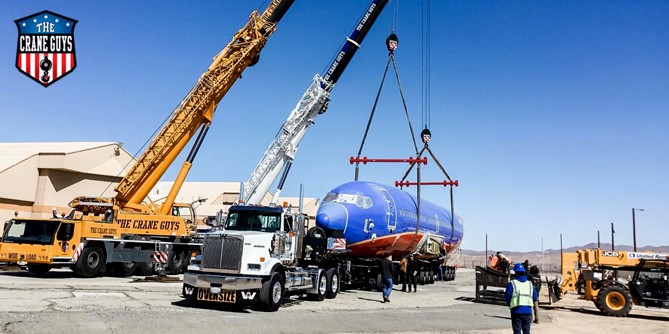 Specialized Hoisting Service
Not every lift project is the same, particularly those complicated by special requirements. For these unique monster assignments, The Crane Guys has developed an extraordinary specialized hoisting service. The typical strategy called for in these cases is the multi-crane lift. Yes, there are times when one crane simply won't cut it. That's when our team must devise an airtight strategy designed to guide multiple cranes through a highly intricate hoisting process. Not exactly a stroll in the park. But we at The Crane Guys are proud to say that this challenging lift has become one of the hallmarks of our crane rental service.
Call: (855) 482-7263
Before going into more detail about the superstar cranes featured in our specialized hoisting service, let's glance at some supporting services involved in this type of lift. Among the most prominent is crane lift rigging. While crane rigging never gets the spotlight, it nevertheless is crucial to any lift project, specialized or otherwise. Remember, our rigging crews have the responsibility of attaching all those cables and ropes to the loads, thereby securing the cargo safely in place. You might say they know the ropes – literally. As part of their job, they must be adept at tying hitches, a job that necessitates high concentration and flawless dexterity.
Crane Lift Rigging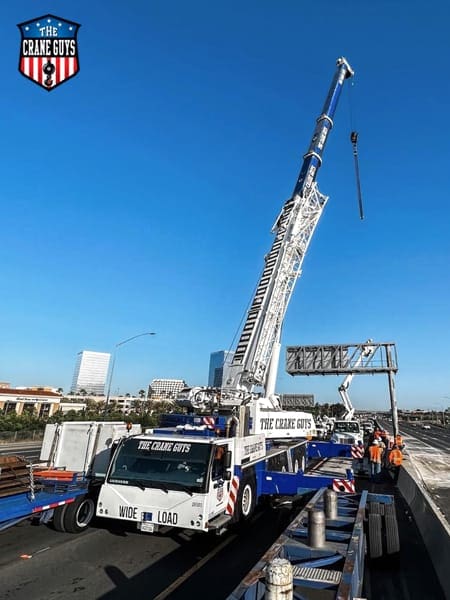 Those duties, however, are just for starters. Crane lift rigging operations also require exceptional insight. Riggers must spot dangers lurking in the background – before the critical lift service commences. They also require keen calculating ability, as these experts must determine the center of gravity to maintain load stability. On top of all that, a reliable rigger is an expert communicator, often called upon to exchange signals with other crew members. Signals, of course, are a necessity in an environment filled with the sweet sounds of heavy machinery.
Boom Truck Rental
Other support services are provided through our boom truck rental program. These vehicles are called into action when a lift job requires special maneuverability. Relatively lightweight and nimble, boom trucks can thread their way through tight spaces, allowing crew members access to otherwise restricted areas. And all this is accomplished while transporting the hydraulic crane mounted on its back.
Multi Crane Lift
With this supporting cast in place, The Crane Guys can carry out a multi crane lift with safety fully assured. This safety is reinforced by a kind of rehearsal process that takes place well in advance. The rehearsal is carried out during the crane lift planning stage. For this preliminary phase, an assigned team of strategists perform numerous calculations, creating a step-by-step action plan for the actual lift. Every move is determined in advance, minimizing surprises and maximizing safety.
With this blueprint as an impeccable guide, crews are well-prepared to carry out any type of multi crane lift. This may be an operation requiring an installation by crane, one calling for the transport and relocation of an extraordinary load such an airbus, or any other intricate lift. Whatever the load, you can bet we'll be ready. One of the many reasons to select The Crane Guys when your project calls for an unfailingly reliable specialized hoisting service.
---
Contact form
---