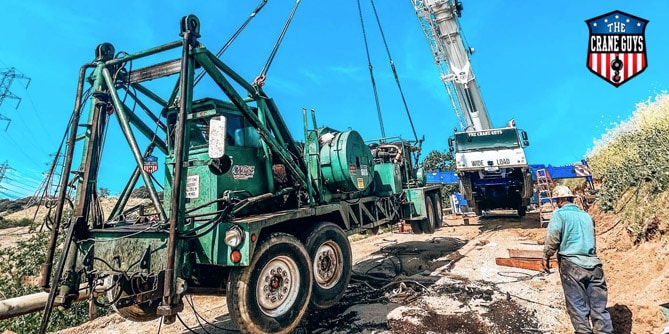 Who could blame you for feeling a bit overwhelmed? After all, you're facing a major project requiring a substantial amount of heavy lifting. Clearly, only the most reliable of mobile crane services will do. Where will you find such a miracle? Set your worries aside. The answer to all your concerns is The Crane Guys. With years of experience under our belt, we offer dependable mobile crane rental that meets the highest safety standards in our industry. Moreover, we'll get the job done on your terms – and on your schedule, not ours.
Call: (855) 482-7263
Along with dependable results, our acclaimed mobile crane services provide supreme budget protection. We do this with The Crane Guys 5% guarantee. Here's how it works. You get written cost estimates from any other local crane services you choose. Then lay the paperwork on us. We'll look it over, grin, and give you a price that's 5% lower than the competing estimates. No exceptions, no questions. This discount is written in stone. The upshot, of course, is that you have one less nagging worry keeping you up at night. You'll know you nabbed the best price on the market. How's that for starting off on the right track?
California Crane Rentals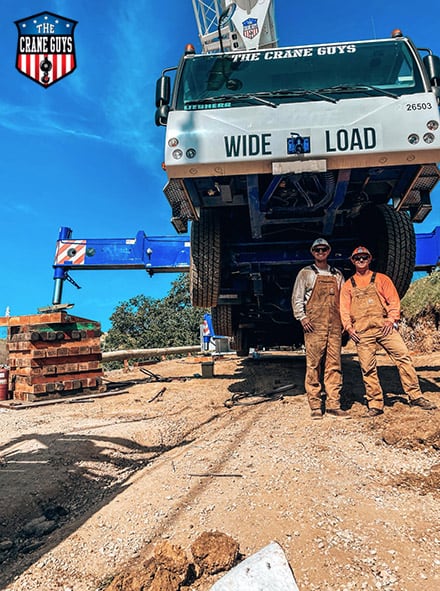 You might worry that such drastic cost cutting could result in compromises. Not at The Crane Guys. Choose us for crane rental, and you'll get unsurpassed performance and safety standards – along with sweet deals.
It starts from the moment you make contact. On this glorious occasion, you'll be welcomed by the rich, resonant voice of an actual person – never the dreaded pre recorded greeting. Therefore, not a second is wasted. Likewise, no time is wasted as we quickly match you with precision solutions, all right on the money. It's not hard since we're bursting at the seams with an extensive inventory of cranes and support equipment. You need it, we've got it. In the bag and delivered. Perfect for folks on a tight schedule – know anyone like that? Thought so.
Mobile Boom Truck Rental
Another advantage of our mobile crane services is versatility. The Crane Guys understands that projects come in different sizes. And so do work areas. For those narrow, difficult-access spaces, we offer first-rate mobile boom truck rental. In this department, we provide solutions to a wide range of industries. The telecom field, for instance, often makes use of our boom truck solutions to facilitate cell tower servicing. Always in critical need. The HVAC industry, too, relies on those nimble vehicles. Thanks to their maneuverability, crews easily can squeeze into restricted areas requiring the repair, installation, or removal of complex HVAC systems.
You can bet that a lot takes place behind the scenes to ensure premium service to our clients. Consider, for example, the time and effort we expend on maintenance and troubleshooting. Before any hydraulic mobile crane is deployed for action, it's examined and tested for mechanical soundness. Every machine must be primed to go. Thanks to this meticulousness, costly mid-project surprises are minimized. For The Crane Guys, you never can be too prepared.
Are you asking yourself – "Do The Crane Guys offer mobile crane service near me?" Entirely understandable. But don't worry. We offer mobile crane services in Los Angeles County, mobile crane services in Orange County, mobile crane services in Riverside County, mobile crane services in San Bernardino County, and Long Beach Crane Rental, as well. Now you just need to call us.
---
Contact form
---