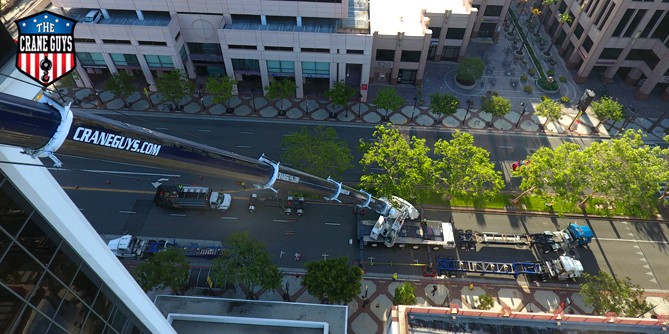 As a special service to clients, The Crane Guys offers large crane rental for a variety of projects. But this raises a question – aren't all cranes rather a bit on the huge side? Well, there are cranes and then there are the really big boys. The ones that lift the most massive loads on the planet. That's what this service is for. Of course, we could use the categories extra large and extra, extra large. But we're not selling shirts. So we stick to the simple form. For us, loads are one or the other. And we handle either one of them with consummate skill bolstered by extensive experience. It's hard to argue with that.
Call: (855) 482-7263
So, specifically what might we lift when providing large crane rental services? Among our past accomplishments in this area is the hoisting and moving of an entire airbus. And then there was the time The Crane Guys team lifted and set a rooftop onto a college building. And we'll never forget that D.J. platform we moved into place. Just routine stuff in the exciting world of crane rental. The kind of stuff that demands thorough training and extensive experience, two assets we fortunately possess in abundance. That and a great deal of energy.
Oversized Crane Service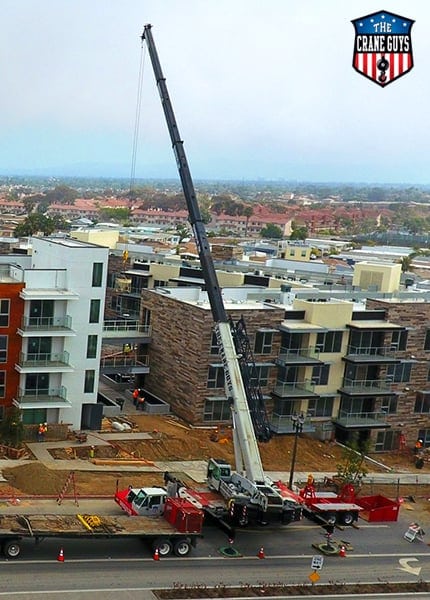 All these special lifts come under the heading of oversized crane service, which perfectly describes the kind of items we'll be hoisting. Extremely big loads. Extremely big cranes. They go together. What doesn't go together with this is high prices. We'll prove it any time you reach out to us. Just call for crane rental cost estimates, and we'll introduce you to an iron-clad promise known as the Crane Guys 5% Guarantee. This provides complete assurance that we'll beat any competitor's cost estimate by 5%. This guarantee is set and stone and offered to anyone who selects us for crane rental services.
200 Ton Crane Rental
Once selected, we'll get right to work matching the right crane to your project. Often, a 200 ton-rated crane will get the job. To accommodate tight schedules, we've designed a highly responsive program of 200 ton crane rental. No fumbling, experimenting, or guessing with this program at our disposal. It's been developed to cover a broad range of project parameters. Built into the program is the flexibility necessary to accommodate changing conditions. And it's powered by the most capable team that ever sent a fleet of cranes into action.
Large Crane Lift Plan
This team consists of the very best in their respective fields. Our planners, for instance, can map out any lift project with flawless precision, detailing every move in advance. To ensure this precision, they're assisted by an advanced piece of software that goes by the name of 3D Lift Plan.
Equally adept, our field crews supply abundant on-site expertise. They are helped by thorough training and extensive experience, which enable them to establish the highest safety standards for every project site.
Yes, The Crane Guys excel in the art of large crane rentals. But don't forget we also accommodate the complete spectrum of lift projects by offering 22 to 265 ton crane rental all year long. And speaking of accommodating, we cover quite an extensive area of Southern California. We offer Los Angeles crane rental, Orange County crane rental, Riverside County crane rental, and San Bernardino crane rental. Who could ask for anything more?
---
Contact form
---