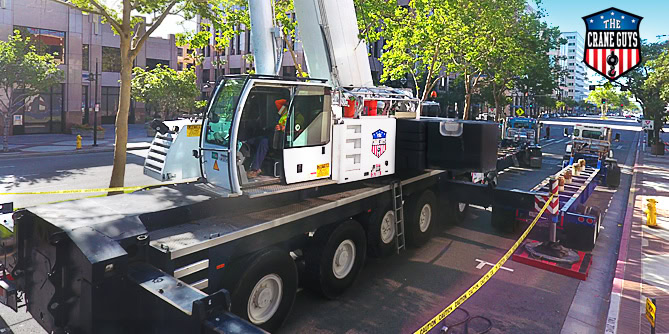 Need a quote for hydraulic crane rental services or 3-D lift plans. Contact The Crane Guys 24/7 at: (855) 482-7263.
Your concern is understandable. On your shoulders is a major responsibility – secure the right hydraulic crane for a major project. Will you accomplish this mission in a cost-effective manner? Or will you search the universe for what seems like forever? For the quickest, most reliable solution, go with The Crane Guys. What you need, we've got. That's because our hydraulic crane rental service is supported by an incredibly extensive fleet of hydraulic cranes covering a wide range of situations. Well-supplied would be an understatement when describing our selection.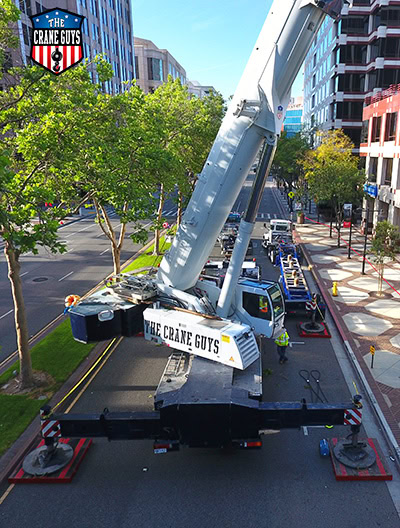 We get it, not all projects are the same. So, we've gone to great lengths to build a fleet of cranes that includes virtually everything under the sun… And then some. Are you facing a relatively 'light' job? No problem. The Crane Guys is well-stocked with rugged hydraulic cranes designed for modest 3-ton loads.
Major Crane Lifts
Are you moving the monster of all loads? Again, you're covered. The mightiest machines in our fleet can handle 265 tons. Multi-crane lifts extend our lifting capacity even further.
Naturally, we've also got hydraulic cranes designed for everything between the 3-ton and 265-ton extremes. Yes, our reach is wide. No job is too big or too small. We handle any project, anytime and anywhere.
And we handle it with plenty of support. When we supply a hydraulic crane, we maximize performance and efficiency with a diversity of trucking and trailer options. We also provide all necessary gear and equipment such as blocks, cable rigging, heavy duty rigging, and spreader bars.
Availability
An extensive fleet is one thing. But will you have access to it when needed? After all, it does you little good if nobody's home when you come knocking. Well, you'll experience no such inconvenience when you deal with us. The Crane Guys maintains a ready staff of representatives in our offices on a 24/7/365 basis. Contact us any day or time, and we'll be there. Holidays, weekends… it doesn't matter. Somebody will be on the other end, ready to help. No recorded greetings, no canned music, no delays.
Service
For The Crane Guys, top-flight customer service is an essential part of our crane rental services. When you reach in our direction, expect uncompromising expertise and care at every stage. From our customer service reps to NCAAA-certified operators and riggers, we offer the very best at every level.
Ongoing training is a big part of our high-level service. Riggers and operators, for instance, continuously upgrade their skills with the latest certification courses. Ultimately, this advanced education helps maximize both work-site efficiency and safety.
Large Hydraulic Crane Service Areas