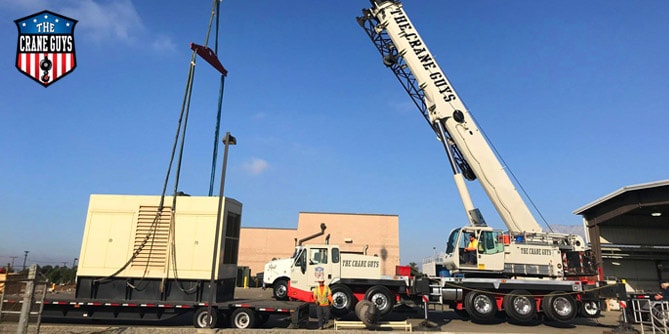 In busy Southern California, the need for cranes is great. Whether used for construction, cleanup jobs, or anything in between, these powerful workhorses perform many duties throughout the bustling region. But what about the people who run those mighty machines? Cranes don't just get up and go by themselves. For this need, The Crane Guys offers clients its highly acclaimed crane and operator service. Our crane operator service represents the culmination of many years of experience, during which time we developed a level of excellence we believe is unsurpassed in our industry.
Call Now: (855) 482-7263
Our crane operator service is the perfect complement to our program of industrial crane rental. Together, the two services offer clients unmatched reliability and performance, assured by the technological sophistication of our cranes. Impeccably maintained to the point of pampering, these machines define advanced engineering. If they can't lift and move it, nothing can.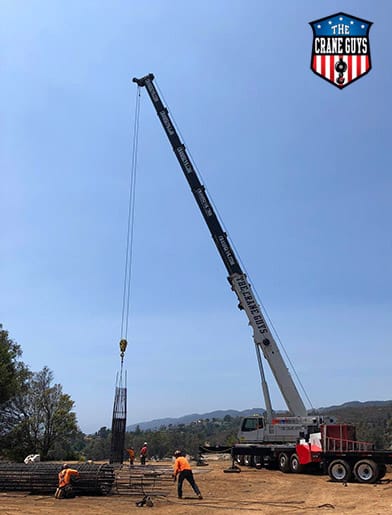 Naturally, the most sophisticated technology in the world would be virtually worthless without personnel capable of handling it. That's where our operators come in. Each crew member is a master of the machine, familiar with every aspect and nuance of the immense power in their hands. No question about it. Their considerable skill has made us one of the premier crane operator services in California. Without this dedicated group, we'd be just another crane service. Not something that ever will characterize The Crane Guys – we're too excellence-focused to tolerate mediocrity.
Crane Rental Services
What is about our operators that makes them such an indispensable asset in our lineup of crane rental services? Let's begin at the beginning. And that beginning is The Crane Guys' training program. Rigorous in every detail, this in-depth instructional course covers crane operation duties from top to bottom. During this educational period, students learn everything from lifting processes to safety management. When graduates emerge from the program, they are fully prepared to handle any situation. And it's lucky they are. The Crane Guys has been known to tackle quite a variety of projects. This includes everything from lifting work crews to the tops of towering structures to hoisting airplanes while utilizing multiple cranes in flawless coordination. Only a superbly trained professional is suitable for such an array of challenges. That describes our operators to a tee.
As a further guarantee of their superb skills in the field of operated crane rental, our operators are qualified by the industry's most prestigious certifications, including the one awarded by OSHA. It all adds up to confidence – the confidence our clients consistently enjoy when our operators tackle a job. With this group manning the controls, it's obvious the project will be competed with maximum efficiency and full attention to the safety and protection of all people and property in the area.
Of course, even a top-flight team often needs support, at least sometimes. And that's definitely true of our operators. For this need, they have the excellent assistance of our top-notch rigging crews, who, by the way, also have been trained to perfection.
The Crane Guys believes that the undeniable caliber of our crane operators and rigging personnel has helped make us the best crane service in SoCal. And don't worry about finding us if you need first-rate crane operator service. We offer crane operator service in Los Angeles County, Orange County, Riverside County, San Bernardino County, and Long Beach. Basically, wherever you are, we'll be there.
---
Contact form
---