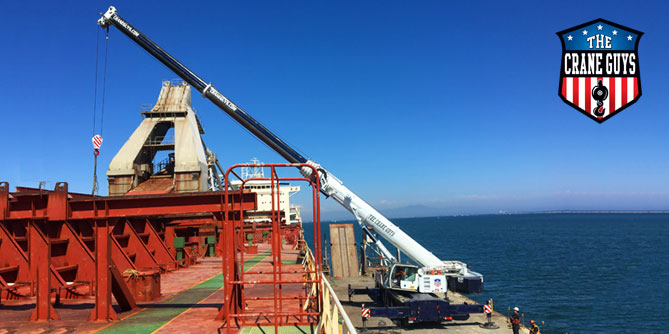 There's a special bond between man and machine that crane companies must acknowledge. Any safe, successful crane lift requires the perfect coordination of these two entities. Both must be in sync – the crane operator bolstered by skills, experience, and education; the crane powered by advanced technology and human ingenuity. The Crane Guys is proud to say we consistently achieve this crucial synchronization.
On the human side of the crane and operator equation is our squad of crane operators. Our professional NCCCO certified crane operators are true champions of their craft. When they tackle a job, they know exactly what to do and when to do it. In fact, in most cases, they know the moves long before they arrive due to our 3D Crane lift planning. Thanks to this innate readiness, our crane operators are ten paces ahead of the game before the crane engines roar to life.
Available 24/7 at: (855) 482-7263
Preparation is a major reason for this readiness and high-caliber performance. In our realm, thorough training and education are par for the course. Not quite boot camp – but close. When the trainees emerge, they're superbly-qualified and are among the NCCCO certified personnel comprising the formidable Crane Guys team. Safety first is their top priority, and thanks to their training, our crane operators prove it on every job. Our safety record tells a compelling story.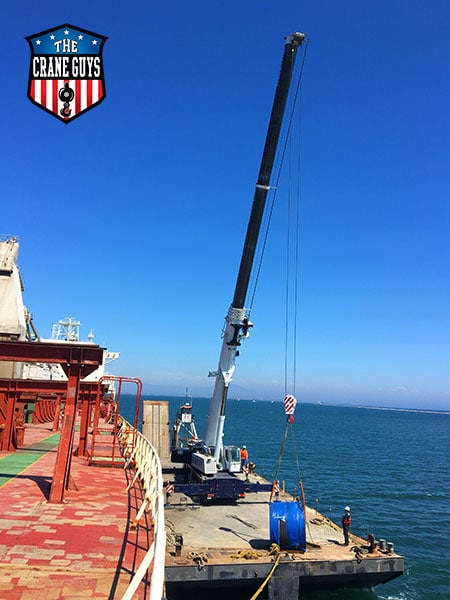 The other half of the crane and operator relationship is, of course, the crane itself. When you peg The Crane Guys for crane service, expect our fleet to be as action-ready as the humans who run them. Consider, for instance, the depth of our fleet. Limitations and restrictions? Not around here. We have everything from 3 to 265-ton cranes available for virtually any type of challenge. Big, small, medium, we've got it covered.
The Crane Guys demonstrate a similar versatility when it comes to vehicle type. Within the scope of our crane rental services is a wide range of solutions. These include boom truck crane services, mobile crane services, hydraulic crane services, and large bucket truck services. Even mega-colossal cargo can't stymie us. For those monster loads, we have the equipment and the personnel to carry out impressive multi-crane lifts.
All this is possible thanks to the skills of our operators and the performance of our cranes. But there is one other dimension that mustn't be overlooked – crane lift planning. For this crane company, developing an advanced strategy is crucial. Which is why every one of our lift plans covers the waterfront in precise detail. From weather conditions to potential hazards, it'll be analyzed and factored into a safety-first, air-tight plan.
Would you like to learn more? Please contact us for additional information and answers to all your questions. You'll discover that when you need the perfect combination of crane and operator, nothing beats The Crane Guys for results.