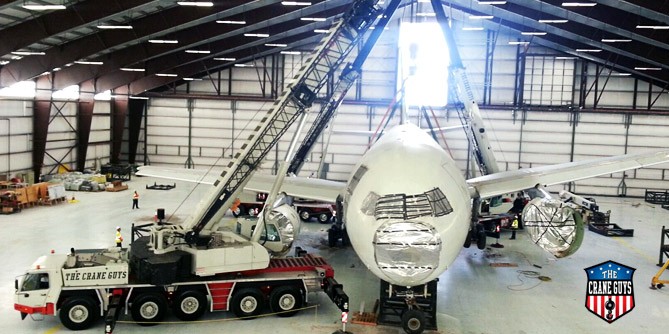 Maintained and Operated Crane Rental
It's one thing to hire a crane. It's quite another to get the right people to operate it. Since this dual need often arises, it's important to select an operated crane rental service capable of handling both. The Crane Guys certainly qualify in this department. When you require the best of both solutions, you can rely on our operated crane rental services to deliver perfection. Our track record proves it.
Most people facing a major lift project focus exclusively on the required muscle. It's only natural. You see that powerful HVAC boom truck crane hoisting a bulky unit onto a rooftop. Or you envision a hydraulic crane removing a clutter of debris. Buff equipment, however, is only one part of the equation. The other part involves a group of very important people known as crane operators. Indeed, these experts are the brains behind our brawn.
Toll-Free: (855) 482-7263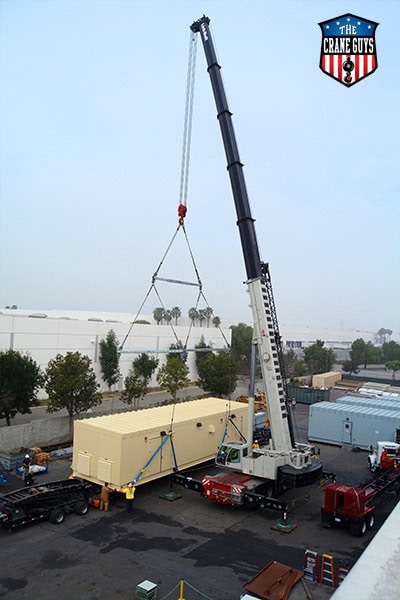 Crane Rental
At The Crane Guys, skilled operators are the core of our crane rental services. It doesn't matter if you're interested in hydraulic crane rental, boom truck rental, or any other crane leasing service, these experts are crucial to the success of any lift.
Knowledge and experience are, of course, two assets our crane operators bring to the table. They couldn't get the job done without them. Nevertheless, the most important asset they possess is safety skill. It's only fitting. The Crane Guys puts a premium on safety. We want every worksite variable, factor, and condition thoroughly managed to optimize the safety of crews and all other individuals in the vicinity. There's no margin for error when people and property are involved. Perhaps that's why our safety record is acclaimed throughout the industry.
To ensure the safety skills of our crane operators, we build their proficiency through intensive training programs. Thanks to this thoroughness, all of our operators are NCCCO-certified and capable of handling a wide range of challenges.
Boom Truck Rental
So on one side, you have well-trained operators. And on the other, the equipment supplied by our hydraulic crane service, boom truck rental, and the like. So how do you ensure the two sides are coordinated and in sync? It begins and ends with careful planning.
Mobile Crane Rental
Our crane lift plans factor in all aspects of mobile crane rental. The plans balance jobsite conditions, required equipment, operator capabilities, and all other variables into a tightly-orchestrated strategy. When you select us as your crane leasing service, you get a complete and reliable solution without holes.
You also get the most competitive crane rental rates on the planet. This is no exaggeration. Need proof? OK, give us any quote from a competitor, and we'll beat it by 5%. End of story.
Hire a crane, get a crew. That's the advantage of operated crane rental. And with The Crane Guys, that advantage is taken to its limit … and beyond.
Do you need the right equipment and crew for a major lift? Don't leave it to chance. Contact The Crane Guys to learn how our acclaimed operated crane rental services can offer you the optimal solution at the most competitive rate.