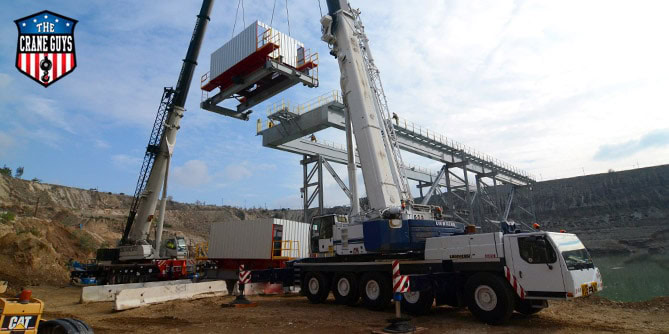 Crane and Rigging Services
Whenever there's a major load to lift, crane rental isn't the only part of the equation that must be considered. Rigging services also come into play. You simply can't have one without the other. At The Crane Guys, we combine both components to provide unsurpassed crane and rigging services for a wide range of projects. On all levels, from safety to performance, these services ensure optimum results. Much of the credit goes to the expertise of our team. It begins with the thorough training every member receives and is maintained by their determination to be the very best. We're pleased to say their expertise shows itself on every project.
Call: (855) 482-7263
From the get-go, clients notice the extraordinary responsiveness of our crane and rigging services. This responsiveness is evident the moment first contact is made. Rather than a pre-recorded greeting and invitation to leave a message, you'll get an actual person answering the phone. And you'll always get one of our representatives 24/7/365. From that point forward, the responsiveness continues as we carry out the other steps necessary to select and implement crane and support services. As we see it, this is crane rental as it should be – quick, reliable, and efficient.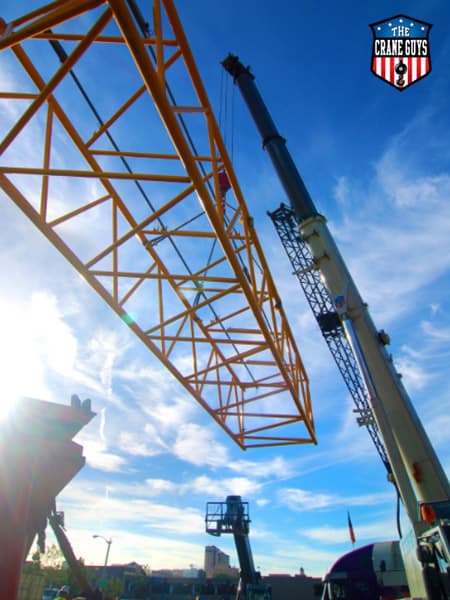 Selecting the crane or cranes, for multi crane critical lifts, is only half the battle. The other half depends on the support solutions managed by our rigging services. For this, intensive planning must take place. What rigging matters do we tackle during the planning stage? One of the initial considerations is the load itself. Our planners must determine a variety of measurements, including the load's weight, dimensions, and center of gravity. Obviously, precision is paramount during this process. Discovering a miscalculation once a field operation begins will bring the project to a grinding halt until corrections are made. Such delays have been known to take a big bite out of budgets. Fortunately, our excerpts consistently get the numbers right.
Is planning over and done with once load weight is determined? No, not by a long way. We still have a slew of other variables to consider. There is, for example, the little matter of lift angle. Getting this number right is crucial. Even slightly off angle can give rise to potential risks. There's simply no compromise on this. A crane operator must lift and move every load at a precise, predetermined angle to ensure a safe operation. For this reason, The Crane Guys insists on perfection during this phase. Thanks to this effort, our rigging services are unmatched for reliability.
We're equally meticulous when selecting and deploying cranes for a project. As with rigging, careful calculations must be made during this phase. Invariably, the effort enables us to select the right machine and equipment for every job – the hallmark of our acclaimed crane rental program.
So there it is. The Crane Guys takes crane rental and rigging services, brings them together, and offers a comprehensive program of crane and rigging services. And don't worry about availability. We provide services to a variety of locations throughout Southern California. You're likely in one of them.
---
Contact form
---