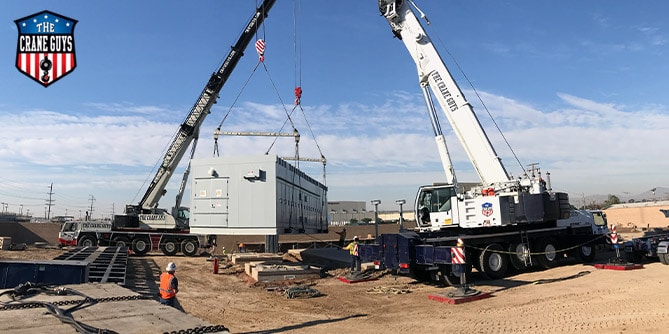 Think of a crane rental company, and the first thing that likely pops into your mind is a big, heavy lifting machine. That's understandable. But as surprising as this might sound, those big cranes can't do the job alone. No, those machines require the support of reliable crane rigging services to complete the task at hand. It is rigging that provides the secure connections among all the components necessary for carrying out a lift. In essence, it's what keeps a heavy load tightly fastened as it's moved from one location to another. Because of this important role, The Crane Guys has placed particular emphasis on the development of our rigging capabilities. Judging by the overwhelming approval of our customers, we're doing a pretty decent job.
Call: (855) 482-7263
What does rigging entail? The process involves a number of elements. There are, for example, many different types of equipment that come into play. One of these pieces of equipment is the clevis, a type of hook utilized to connect heavy loads to lifting machinery. Other types of rigging are wire ropes, slings, and shackles, each with an important job to do. And speaking of important jobs, none is more crucial than the selection of all this fine equipment. For this, the responsibility falls squarely on the shoulders of an expert rigger. At The Crane Guys, we regard this person as the cornerstone of our rigging services.
Professional Crane Rigging Personnel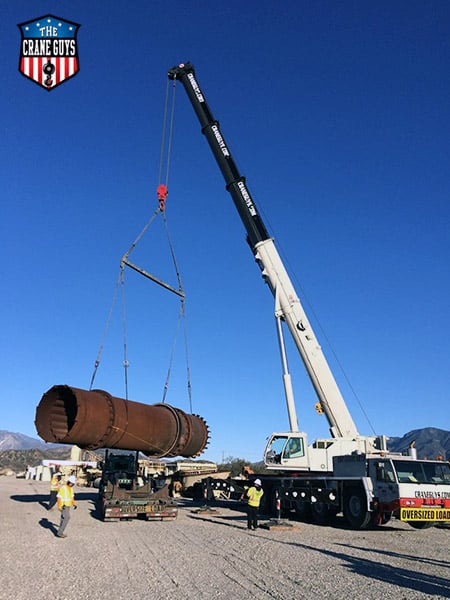 Our riggers have many factors to consider when performing duties even with on a quick boom truck rental job. The weight and dimensions of the load are, of course, one of the major ones. But there also are less obvious variables involved. The weather is one of these. Both wind and rain can interfere with a lift, creating hazardous conditions. In these cases, a rigger must have both the wisdom and the acute judgment necessary to make the proper determination – continue with the lift or postpone it until safer conditions prevail. There's always another day, as they say. We're pleased to say that our riggers have the training needed to make the right decision every time. Safety, after all, is our number one priority.
Our crane rigging services are applicable to two different types of lifts. First is the non-critical lift, which involves the more 'routine' jobs. Not that any project is ever routine. The other and more challenging type is the critical lift, which deals with oversized loads or multi-crane lifts. Our riggers have been thoroughly trained to handle both.
Best Rates for Crane Lift Rigging
Not only do you get first rate rigging services when you select The Crane Guys. You'll also get the very best price in town. We've got you covered in that department with The Crane Guys 5% guarantee. This is our promise that we'll beat any written offer from a competitor by 5%.. No questions asked, no hidden conditions. Just pure savings to you.
Do we service your area? Most likely. The Crane Guys offers rigging services to a variety of locations throughout Southern California. Just reach out to us to discuss all the options available to you.
---
Contact form
---