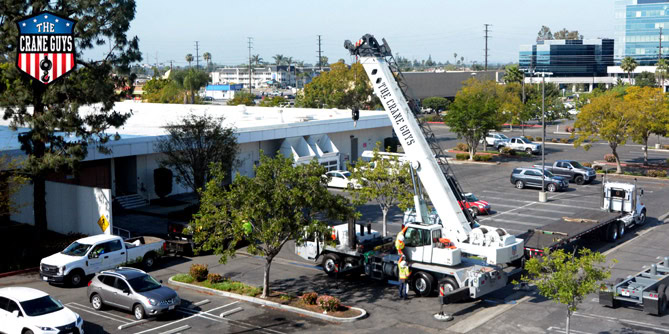 If you must rent a crane for any project, you clearly want a partner who understands your needs and can respond with appropriate solutions in a timely manner. The Crane Guys certainly qualifies as this special partner. Our team offers an abundance of experience (we've done it all, and then some), well-honed skills, and unwavering dedication. Above all, we offer a firm commitment to the most important of all goals — safety. Our objective is to get the job done right while maximizing the protection of people, property, and even pets. One great reason to select us as your crane for hire, no matter what the project. We're ready for anything.
Call Now: (855) 482-7263
Variety is one of the first characteristics you'll notice when deciding to rent a crane from The Crane Guys. Our fleet of cranes includes machines rated between 3-ton and 265-ton capacities. So you can be sure that our program of crane rental always will have what you need. On that rare occasion when your needs veer toward the unusual, you can count on us to go the distance on your behalf. Thanks to our vast network of professional connections, we'll search the universe if necessary to find that rare machine your project demands. It's what we're geared to do.
Mobile Crane Rental Services
While providing first-rate crane rental service, we make certain to cover the subject thoroughly. That includes from the very moment you reach out to us for help. Assume, for instance, that you've contacted us for mobile crane rental. Will you get a pre-recorded greeting, or worse – a soundtrack of bland melodies incessantly repeating. Not at The Crane Guys. We understand that frustrating delays aren't exactly the key to customer satisfaction. So, instead of greeting you with pre-recorded audio, we greet you with an actual person. That's right, 24//7/365 one of our friendly consultants will be on hand, ready to answer your call. That includes Groundhog Day. But that's not all. This specially selected member of our team will set you up with the right solution in record time.
Crane Rental Cost Estimates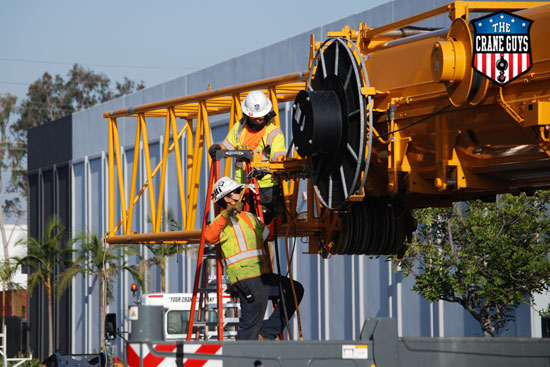 While speaking with this helpful person, you'll likely be covering that all-important topic known as project cost. Expect this process to be as smooth as silk. In fact, you can expect it to be an uplifting experience. That's because during the discussion of crane rental cost estimates, we'll introduce you to something called The Crane Guys 5% Guarantee. In a nutshell, this is our promise to you that we'll beat any written offer from a competitor by 5%.. We think you'll appreciate that.
We also think you'll also appreciate the variety of jobs skillfully handled by our crane services. You might, for instance, require industrial crane rental for a major high-rise project. Consider it done, with all the trimmings. That goes for every other type of project.
Where do you find a full-service crane rental company such as ours? If you're in California, likely nearby. We offer Orange County crane rental, Los Angeles crane rental, Riverside Crane rental, San Bernardino crane rental, and Long Beach crane rental. Local, convenient, and reliable. What more could you ask when you need to rent a crane?
---
Contact form
---