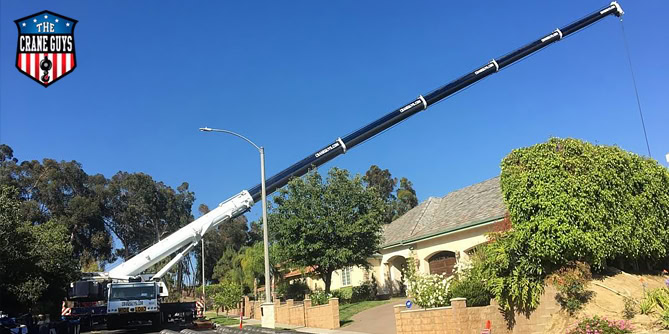 Increasingly, people are choosing to install an auxiliary dwelling unit (ADU) on their properties. Both cost effective and convenient, these dwellings are an appealing alternative to home add-ons and expansions.  Of course, somebody must go through the process of transporting and placing these modular units safely onto their intended properties. For this job, you can't do better than The Crane Guys. You can count on ADU installation made easy with The Crane Guys, your crane company. We'll take care of the entire project, from soup to nuts, leaving clients worry free and fully satisfied with the results.
Call: (855) 482-7263
Why do we make modular building lifts so easy? Because we've got everything it takes to get the job done right. For starters, let's look at our selection of cranes. Extraordinary would be putting it mildly. In our inventory is an impressive supply of cranes for modular building installation. Currently, the lift power of our crane rental ranges from 15-ton rated capacity to 265-ton rated capacity. Yeah, we'll have all the muscle needed to carry and set any ADU right where it belongs. But lift muscle alone isn't the only advantage offered by The Crane Guys' fleet. These machines also offer extraordinary reliability. That's because they are impeccably maintained by our dedicated crews.
Best Crane Rental Pricing
Chances are, you're concerned about the price of these first-rate construction cranes. Totally understandable. Who isn't keeping their eyes on costs these days? Fortunately, you won't have to worry about the numbers when you select The Crane Guys for the installation of a modular building. You see, we offer clients the very popular Crane Guys 5% Guarantee. It works like this. Prospective clients simply need to go out and get price quotes from our competitors. No limit. Get all you want. Then bring us the numbers. What we'll do next will amaze you – we'll beat every one of those competing prices by a hefty 5%. That's an ironclad promise.
Oversize Flatbed Trailers for Transportation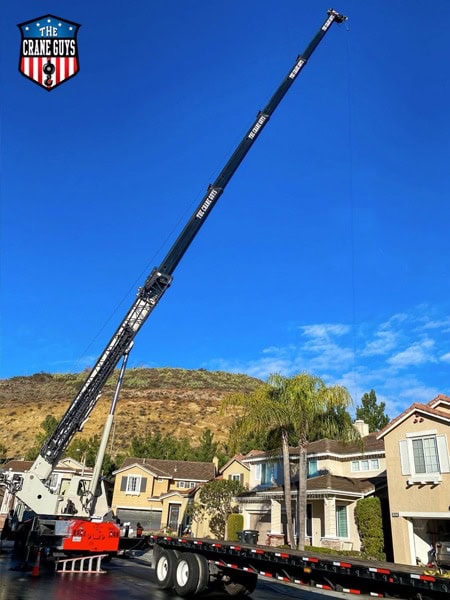 Naturally, we include all support services necessary to carry out the installation of an ADU. These include the trailers and crew required to transport your new modular structure to the location of your choice. Riggers, too, will be on hand to make sure all connections are secure and ready.
Speaking of ready, that's something we'll be any time you call. You'll discover that right away because on hand 24/7/365 to provide prompt, dependable solutions. No recorded greetings. No waiting for a call back. How refreshing is that?
Rigging for Major Crane Lifts
If all the above isn't enough to sell you on our modular lift services, consider the exceptional quality of our personnel. Everyone we deploy in the field, including crane operators, riggers, and flaggers, has been thoroughly trained through our proprietary educational program. When graduates emerge from this rigorous set of courses, they're fully accredited by some of the industry's most prestigious organizations, including OSHA. The net result is a team of personnel unsurpassed for maintaining the safest possible conditions on every project.
Great reliable service at a great price – it sounds too good to be true. But it is true. So, when you need a partner known for its uncanny ability to perform superb modular building lifts, look no further than The Crane Guys. We'll get the job done right at a competitive price you'll like. That's something you can count on. We offer crane rental in Los Angeles County, crane rental in Orange County, crane rental in Riverside County, and crane rental in San Bernardino County.
---
Contact form
---