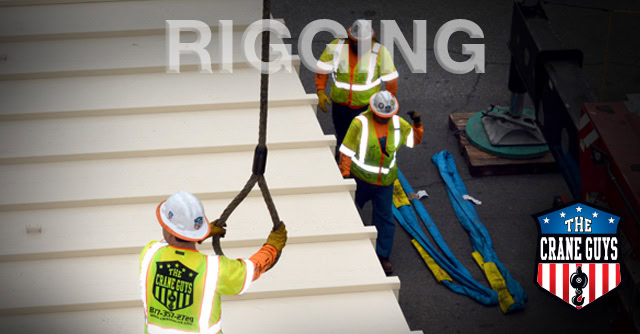 Rigging the Crane Rental Industry
You might say the crane rental industry is rigged. And it's a good thing. No load would ever get off the ground or onto the back of a truck otherwise. Credit those indispensible specialists who make it all possible – Riggers.
Riggers are supreme experts at fastening heavy loads to cranes and boom trucks. They're the people who make sure bulky cargo doesn't bounce off trucks or worse … drop from hundreds of feet in the air. Yeah, they have to be perfectionists – there's no margin for error.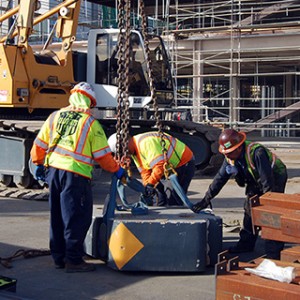 A million and one things may need fasting during a single lift — cables, pulleys, winches, blocks, wires, straps, chains – each with its own unique requirements and challenges. Riggers must know which one to select and when. Even one miscalculation can trigger a series of major setbacks. But then, that's why these specialists spend so many hours in deep training.
As if there weren't enough responsibilities on a rigger's shoulders, crane lifts add one more — testing. Before anything leaves ground, riggers thoroughly test every last bit of equipment involved. Nothing gets past them.
One Other Skill
With so many crewmen on the scene, human interactions are ongoing. Riggers, therefore, must be skilled communicators and collaborators. Your basic team player.
Unsurpassed Safety Standards
In keeping with the high safety standards set forth by the crane rental industry, riggers are thoroughly trained in every aspect of their job. Often this training includes getting up to speed with OSHA sweeping guidelines.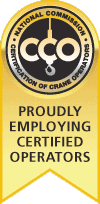 With The Crane Guys, you can rest assured that every member of our crew is both prepared and trained to take on any job in the state of California. We train our employees to the highest degree of job specific training, and every operator holds a National Commission For The Certification Of Crane Operators (NCCCO) certification, a Bechtel Passport, a Mine Safety and Health Administration (MSHA) certification, a Transportation Worker Identification Credential (TWIC) card, and is a qualified rigger and signalman. Our commitment to safety also ensures that every operator has a CPR and First Aid certification, has completed RF Safety Hazard Awareness Training, possesses an RSO/Passport certification, and is OSHA 10 & 30 trained by the Occupational Safety And Health Administration. According to the United States Department of Labor website, this Outreach Training Program ensures that workers are up to speed on workplace hazards through training on recognition, avoidance, abatement, and prevention of both health and safety hazards in the workplace.crane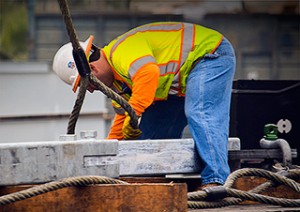 Also read: We "bring the Yard" to every crane rental job with our custom assist trailers
Connect with The Crane Guys to learn more about the contribution our riggers make to job site safety and success. You'll discover we're lifting crane rental services to a whole new level!