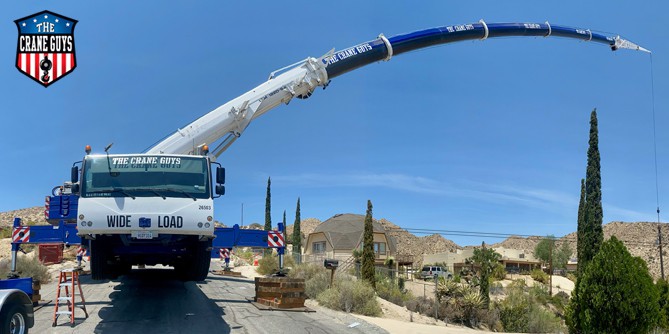 Mobile Cranes for Power Lines
If you reside in Southern California, power outages are an inconvenience everyone is familiar with. In many cases, power lines must be serviced to rectify the problem. But how can those lines be reached when they're high overhead? Urgently needed is the intervention of a reliable company that provides mobile cranes for power lines. The Crane Guys is that company. We've been servicing those lines for years and years. Therefore, we know the territory from top to bottom. Now add to this experience the thorough training and knowledge of our crews, and you've got the makings of a crane rental service you can count on 100%.
Call: (855) 482-7263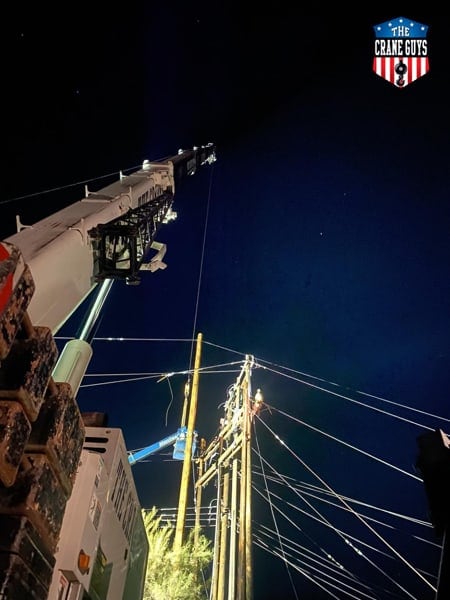 When we supply a community with mobile crane rental for power lines, we give the best of everything. Let's start with our extensive selection of cranes. Few suppliers can match the sheer number of machines in our inventory. And what does that mean for you? Well, no matter how high or low the problem, we'll have a crane with the right reach. But that's only the beginning. Not only will each machine have the right reach, it'll have the right performance. That's because we're sticklers about maintenance. As a result, all our cranes are meticulously serviced by dedicated crews, virtually guaranteeing impeccable on-site performance.
Powerline Crane Company
Being an acclaimed powerline crane company, we often provide emergency crane service to tackle a wide range of power malfunctions. Not exactly a service suited for flexible hours. Nope. Since these tense situations can arise any time, solutions must be ready to go any time. The Crane Guys have this level of readiness, thanks to our 24/7/365 availability, including holidays. Day, night, or in between, staff members will be in the office, eager to assist. No pre-recorded messages; no waiting for a call back.
Boom Truck Rental & Services
Ready any time, unquestionably capable, and trained to perfection – how can we be all that and not cost our clients a small fortune? Well, it's not easy. But through sheer determination and consummate skill, we've crunched reams of numbers and developed a price-limiting policy that clients enthusiastically endorse. It's called The Crane Guys 5% Guarantee. What it promises is this: we'll beat any competitor's written estimate by a full 5%. That's an iron-clad vow that can't be broken, not even by the most powerful wizard. You hear that, Harry Potter? You come to us for mobile boom truck rental, and we'll save you at least 5% from the get go.
That guarantee applies to all our first-rate services (which are many), including boom truck rental. This is an excellent option to have on hand, as power line servicing often must be performed in tight, restricted-access spaces. For these situations, only a boom truck has the maneuverability and agility to gain the necessary access. Given the importance of these vehicles, The Crane Guys has developed a wide range of boom truck solutions to bolster our brand of California crane rental.
Do we get around? You better believe it. If you're in Southern California, The Crane Guys will travel to where you are located. Do you need crane rental service in Los Angeles? No problem. We offer the very best in Los Angeles crane rental. Are you in Orange County? All right. We provide first-rate Orange County Crane Rental 'round the clock. The same availability applies to individuals situated in Riverside County and San Bernardino County. The Crane Guys offers responsive Riverside County Crane Rental and San Bernardino County Crane Rental, too. Yes, you might say we go the extra mile … and then some.
---
Contact form
---