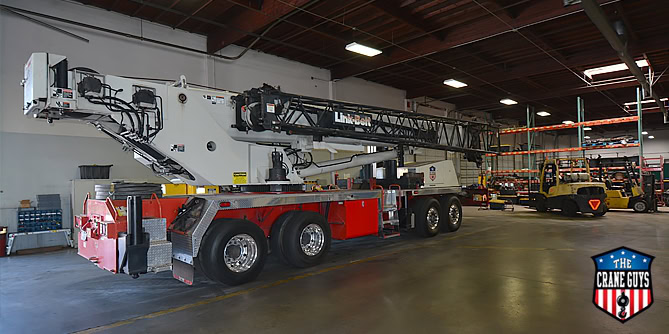 Reliable Crane Rental Services for Your Construction Project
Would you like reliable crane rental services for your construction project? Of course you would. And you'll get this high level of service every time you select The Crane Guys as your partner. Here at The Crane Guys, we've developed a reliable crane and rigging program that can accommodate a wide range of construction projects, as well as many other types of lift jobs. This program is supported by a team of the most skilled and experienced personnel in the business. Without question, these experts are the main reason you can depend on our services for all your construction needs.
Call: (855) 482-7263
Of course, the exceptional performance of our cranes also contribute to the reliability of our services. Let's look at some of these winning machines. For those requiring the lift power of a rugged hydraulic crane, we offer an outstanding program of hydraulic crane rental that fully focuses on the needs of your project. You can count on these machines to deliver, as we go all out to keep them fit for action through a system of meticulous maintenance. Every component of every crane is gone over with a fine tooth comb, ensuring each part is in top notch working order.
Commercial Crane Service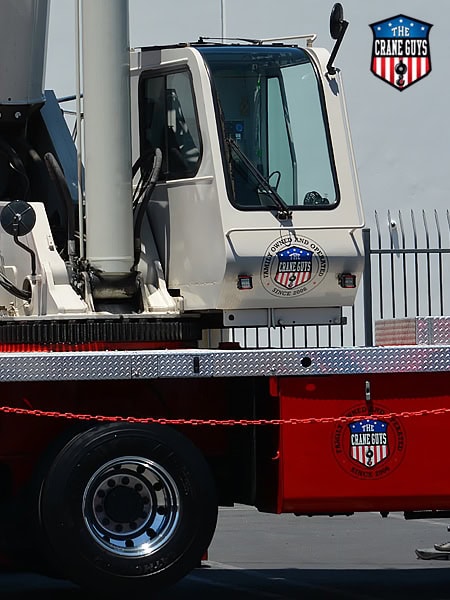 And there are many parts that come under our scrutiny. These include the operator's cab, the metal base on which the cab sits, and that all-important armature known as a boom. Then there's the hydraulic system itself. This system efficiently creates the power necessary to move the boom and carry out a lift. Not only is there intricate machinery to inspect, but hydraulic fluid to check. It is this fluid that transfers energy to the crane's lifting mechanisms. Clearly, levels must be perfect. For construction projects, the crane likely will be supported by wheels or tracks, so these must be inspected and maintained, too. It's all part of the care and quality that The Crane Guys brings to every crane in our selection.
Mobile Crane Rental
Speaking of selection, The Crane Guys offers clients a mind-boggling array of cranes. When you choose us for mobile crane rental, the possibilities will seem limitless. In our inventory are cranes ranging from 3-ton rated lift capacity to 265-ton rated lift capacity. And get this – even in the unlikely event that your project requires an usual machine that's not in our lineup, we'll get it for you. You see, we'll find what you need by connecting with the network of providers we've known for years. It's amazing what a little searching will turn up. And it will turn up quickly.
Boom Truck Rental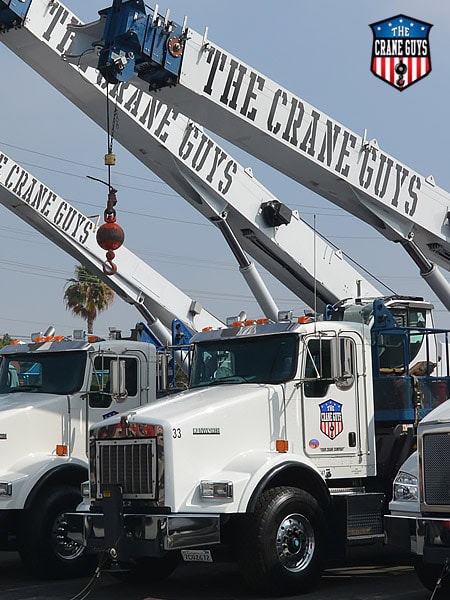 Some construction projects require more maneuverability than that provided by an ordinary crane. For this, we offer clients a first-rate program of boom truck rental. As with all our other machinery, our boom trucks our maintained to perfection. Consequently, you can rely on these nimble vehicles to get the job done when they're out in the field. Combining both maneuverability and power, these trucks can thread their way into impossible spaces, providing the precision lifts so crucial to your project.
With all the construction projects taking place in L.A., The Crane Guys offers the perfect Los Angeles Crane Service. But we're not limited to this bustling region. Along with Los Angeles Crane Rental, we service Southern California with Orange County crane rental, Riverside County crane rental, San Bernardino County crane rental, and Long Beach crane rental. No matter where we're needed, you can count on The Crane Guys for reliable crane rental services for your construction project.
---
Contact form
---