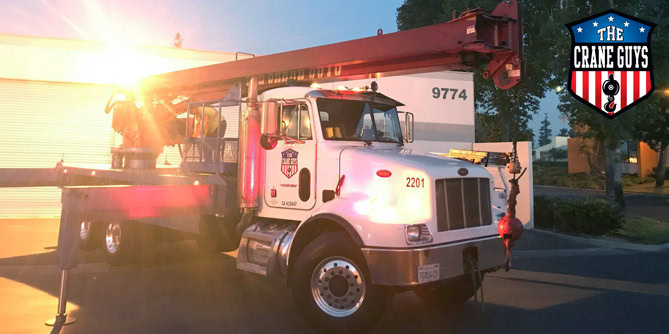 What kind of commercial crane service is ideal for you? Is it a provider known for its selection, its support, its planning, its pricing, or its availability? What if you could have them all? With The Crane Guys, that wish instantly is fulfilled. We are a multi-dimensional crane rental service that has all the bases well-covered. If you need it, we've got it.
Call: (855) 482-7263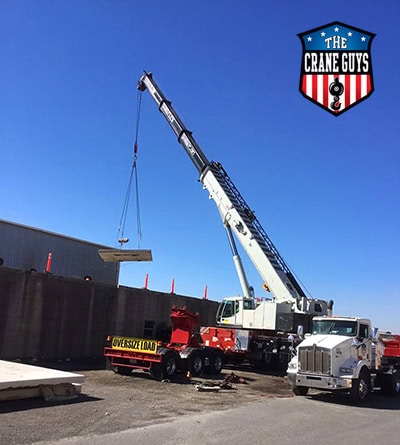 Let's start with the superstars of our lineup, hydraulic cranes. One look at our selection will convince anyone that depth is our top priority. Basically, we've got it all. On the light side of the spectrum, we stock an amazing lineup of rugged 3-ton rated cranes. On the other end of the spectrum is the biggest in our bunch, our mighty 265 ton-rated cranes. Don't need anything that big or that small? No problem. The Crane Guys stocks everything in between these two extremes. Variety is the name of the game for us.
Boom Truck Rental Services
The Crane Guys complements its extensive selection of commercial cranes with a ready fleet of boom trucks. Known for their maneuverability, these nimble vehicles get in an out of tight spaces with incredible speed.
As far as lift-muscle goes, our boom trucks range from a 3-ton rating to a 40-ton rating. Talk about reach! Tip heights start from 100' and max out at 150'. Thanks to offerings such as these, The Crane Guys consistently tells a very compelling success story.
Crane Lift Planning
If we were to mark a starting point for every success story, it would have to be our strategy room. Here, we kick off every operation by developing a 3D lift plan. In a nutshell, this well-developed plan provides a graphic preview of every pending crane operation.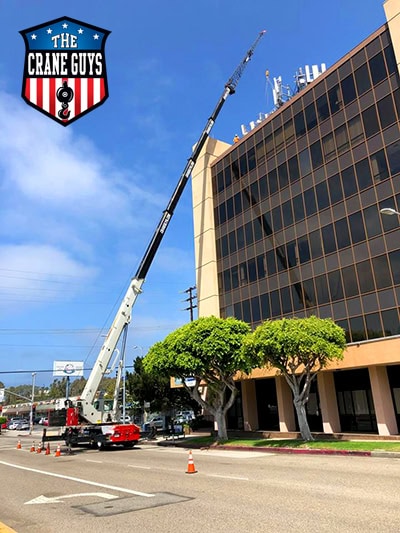 A critical 3D lift plan is developed with extreme care, combing the finely-honed skills of our master strategists with the technical advancement of specialized software called 3D Lift Plan. Utilizing this extraordinary application, our planners input all necessary data relating to a crane lift. Once the data is crunched and analyzed, the software provides a detailed, pictorial representation of the work site. This 'roadmap' incorporates many factors such as terrain and expected weather conditions, offering a comprehensive guide to planners. The preview allows our strategists to plan all crane moves well in advance.
In most cases, speed is crucial when customers require a crane lift. All wheels must be in motion promptly. The Crane Guys is set up perfectly for this. When you call us for service, any service, you can count on rapid response. That's because an actual person will answer every call. That's 24/7/365, holidays included. You'll never be leaving a message and waiting for an answer. For us, it's service on demand.
If you're concerned about price, don't be. The Crane Guys offers incomparably competitive pricing. In fact, it's literally unbeatable. We make sure of that with something called The Crane Guys Guarantee. It works like this: If you get a written estimate from any other crane rental service, we'll beat their price by a full 5%. No gimmicks. No questions. How much is that extra 5% worth to you? Most likely, a great deal.
California Counties We Serve