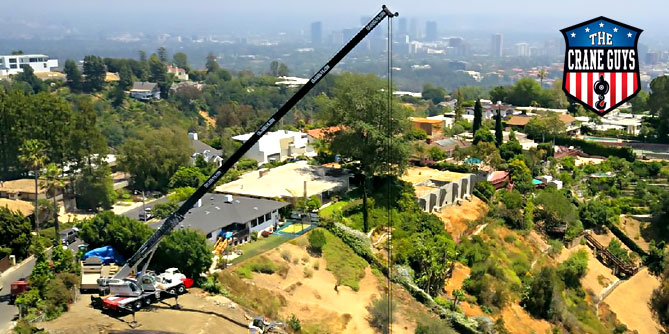 When choosing a crane company from among the many crane companies, how do you know which one is best? Obviously, you'll want a firm that offers a wide range of services expertly delivered and competitively priced. The Crane Guys capably meets these criteria – and has been doing so for many years. Just ask our many satisfied clients. Unquestionably, they would tell you that when it comes to Southern California crane rental companies, we are hands down the very best choice. Yes, responsiveness, professionalism, and expertise have served us well.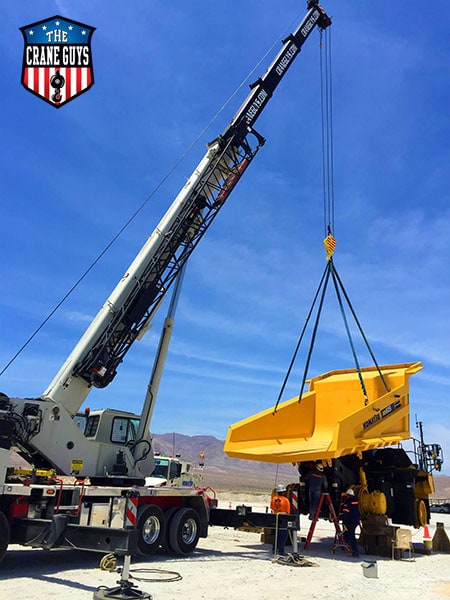 Boom Truck Crane Rental Company
These qualities are evident in every one of our crane rental services. Boom truck rental is a prime example. In this zone, you'll discover a wide range of options suitable for a diversity of jobs. Is a construction project staring you in the face? We'll supply you with the right boom truck precisely when you need it – and not a second later. The same efficiency comes through if you're moving or installing heavy equipment. There-in-a-flash is what you can expect.
It helps to be fully stocked. At The Crane Guys, we're fortified with an extensive fleet of boom trucks that cover it all – the selection of trucks ranges from 3-ton to 40-ton capacities. We also carry the load a very long way; our tip height options range from 100' – 150'. Therefore, out-of-reach is something we rarely encounter.
Are you moving something that qualifies as colossal? Our hydraulic crane services are just the ticket. We're in proud possession of an impressive fleet of hydraulic cranes, their lift capacity ranging from 3-tons to a staggering 265-tons. But their brawn is matched by brains, as each of these vehicles is powered by cutting-edge technology impeccably maintained. From pump to piston, every component works with unfailing reliability. All which virtually guarantees your project will never be delayed by frustrating mechanical difficulties.
HVAC Crane Services
One of the most commonly-lifted items handled by our hydraulic crane service is the all-important HVAC system. In fact, we're widely recognized for our quick HVAC crane lifts. When a system needs to be moved fast and efficiently, we're the go-to guys.
And speaking of go, stratospherically high is never reach for The Crane Guys. Our bucket trucks are great for large buildings 30+ stories in height.
It all equals what we and clients feel is the best crane rental service in Southern California. It's the kind of service built on our commitment to go the extra mile for each client and every job. How committed are we? Well, along with providing unparalleled service, we ensure 24/7 availability – literally. Call us any time, and an actual person will say 'hi' – or something along those lines. The answering party then will proceed to provide what you need. That beats prerecorded greetings that, if you're lucky, may eventually net you a call-back at some unspecified time in the future. Usually, long after the delay has chipped away at your project budget.
Would you like to learn more? Please contact us for additional information and answers to all your questions. You'll discover that nothing beats the The Crane Guys when you need a reliable crane company for any size project.