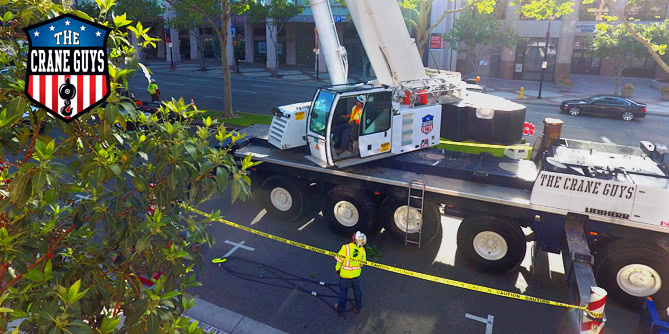 Selecting a crane company is no easy matter. Service, personnel, track record, availability, and pricing all play a role in qualifying a provider. High marks in these, as well as other categories, reveal a great deal about a crane company engaged in crane rental services. That's certainly true when scanning the record of The Crane Guys. Outstanding marks on all levels is our claim to fame.
Call Now: (855) 482-7263
But then, we've earned it. We work hard, train hard, and plan hard. It's in our genes. The result is crane rental services without compromise. And very, very satisfied clients who like to say nice things about us.
Yes, we put in the time and the effort. But we also subscribe to a very sound philosophy — crane rental isn't just providing equipment – it's about providing total service. No one component predominates.
Crane Services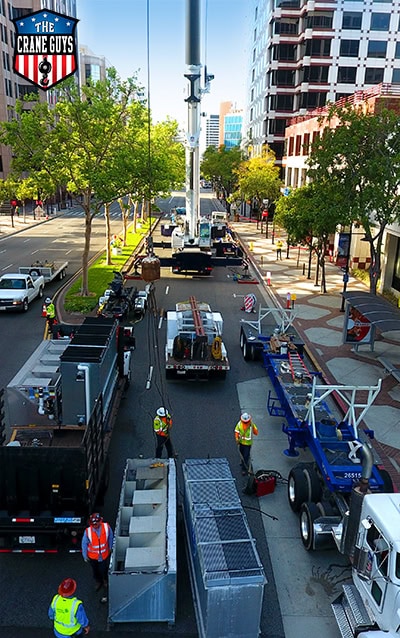 It's easy to see why certain components sometimes grab the limelight. Hydro cranes, for instance. They're the heaviest lifters, so hydraulic crane services often get the lion's share of attention. Not here. Boom truck service is just as important. So is rigging, personnel, customer service, availability, pricing, and all the rest. Again, we're all about total service.
The Crane Guys, however, takes it a step further. Not only do we admirably cover all the bases — we do so with great depth. This is extremely important. After all, it's one thing to say you offer hydraulic crane service; quite another to have a sufficient supply of cranes able to handle a variety of needs. The Crane Guys has such a supply. Our fleet of hydro cranes ranges from 40-ton to 265-ton capacities. All of them superbly maintained and expertly operated.
Boom Truck Rentals
The same holds true for boom truck rentals. In our boom truck fleet are vehicles capable of handling everything from 3-tons to 40-tons. When you request boom truck service from The Crane Guys, we'll have what you need. Boom trucks on demand.
The best part is, you'll never have to wait for satisfaction. The Crane Guys is available 24/7 – every day of the year. That includes holidays. Bear in mind, when we say available, we mean somebody will pick up the phone when you dial in. No answering machines, pre-recorded messages, on-hold music tracks, or other delays. A friendly voice and quick service are what you'll get. We know you have better things to do than wait. And we're here to make sure you get them done.
Would you like to learn more? Please contact us for additional information and answers to all your questions. You'll discover that when it comes to a crane rental company that offers exceptional service, nothing beats The Crane Guys.