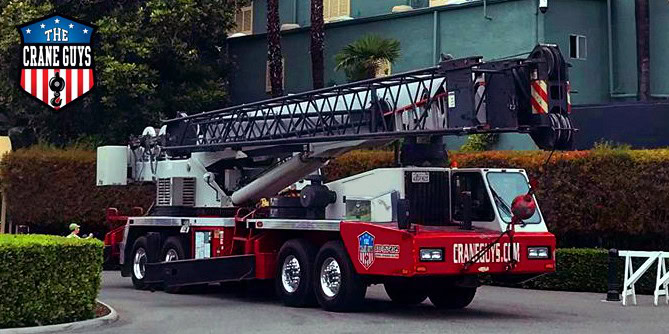 The Best Crane Service by The Best Crane Company
If you were to ask, 'what is the best crane service by the best crane company", The Crane Guys would be the answer. When it comes to a solid blend of reputation and results, our company is top of the line. No wonder so many people choose our team when in need of a certified crane service.
Call Now: (855) 482-7263
Crane Rental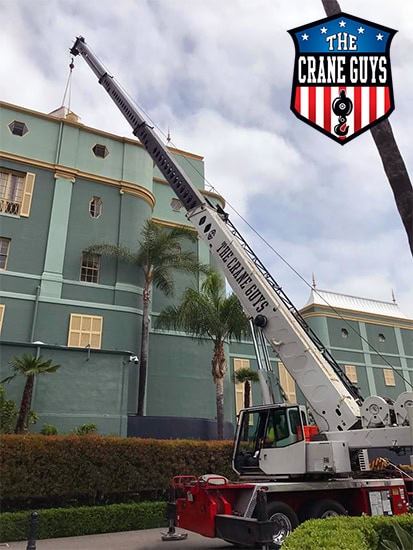 The Crane Guys caters to a wide variety of customers, including many prominent contractors. In response to this overwhelming popularity, we've developed ourselves into a first-rate crane rental for contractors. For this special group, we offer a wide variety of mobile crane services.
But before mentioning our exceptional selection of cranes, we'd like to shed light on the important, behind-the-scenes stuff that takes place before the cranes roll in. This, of course, refers to the burst of activity that sweeps through our offices during the crane lift planning stage.
3D Crane Lift Planning
For us, crane lift planning is the launch pad for all the greatness yet to come. During this mission-critical phase, we utilize a seamless synthesis of in-house expertise and a technical marvel known as 3D Lift Plan software. Trust us … you won't find this on any smartphone.
As its name suggests, Lift Plan is a sophisticated package of raw software power that assists planners in formulating crane-deployment strategies. Thanks to its built-in advanced graphics, the app generates a realistic, three-dimensional rendering of a prospective project site. Using this pictorial map, our team develops a thorough plan that puts all equipment and personnel in the thick of the action – long before a single piece of equipment leaves our facility. Taking full advantage of this system, we consistently maximize efficiency and minimize costly surprises. Basically, it's our version of a dress rehearsal. And we're pleased to say our performances reach star quality.
While we stress the technical aspects of crane lift planning, this crucial phase also gives due attention to the most important factor in the mix — the customer. In our camp, the planning process extends beyond work site strategies to include that high-value commodity known as time – your time.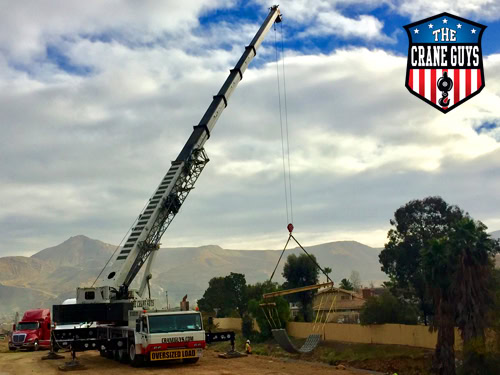 Yes, we understand that every minute – no, every second, counts when deploying personnel and equipment. Delays, even brief ones, can eat through budgets in the blink of an eye. Therefore, when you schedule crane service with The Crane Guys, we stick to your timetable like glue. Need us there at the crack of dawn? We'll arrive before the sun does.
This world-famous punctuality involves more than speedy responses. It also involves unfailing precision. When our team arrives, it'll be with the right equipment – which, by the way, has been cherry-picked well in advance during the planning process. 'Run like clockwork' is a phrase that guides our every move.
Yes, when you're in the market for a crane to rent, you can expect a home run from The Crane Guys. And not just because of our lift-planning and scheduling. Also critical to the mix are the cranes themselves. In this department, we'll have what you need — every time.
On the crane terrain, we clearly don't operate in a narrow field. In our inventory is an extensive selection of high-end, extremely well-maintained cranes of every description.
Mobile Crane Services
Our hydraulic mobile crane services provide a wide range of lift-capacities for every conceivable need. For 'lighter' duty, we offer an excellent selection of cranes with a 40-ton capacity. On the other end of the spectrum are the mightiest of our machines. These cranes can hoist up to 265 tons of solid cargo. Naturally, we also cover everything in between.
Boom Truck Rental
The Crane Guys also recognizes the need for agility and speed. For this, we stock a championship fleet of rugged, do-it-all boom trucks. When you need a boom truck rental, we'll be ready. Our selection includes a rock-solid lineup that can handle everything from 3-ton to 40-ton loads.
Multi-Crane Lifts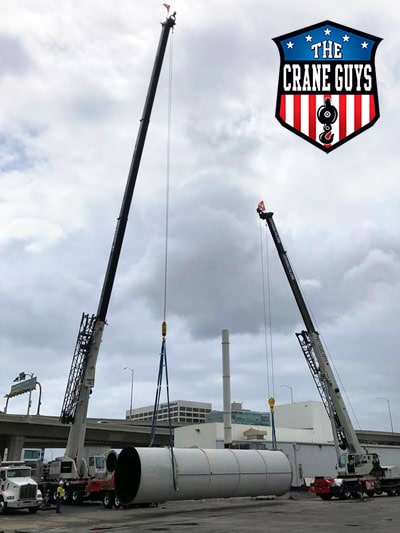 Now what about those very special occasions when a single crane just won't cut it? No worries. When the need arises, The Crane Guys provides exceptionally-reliable multi-crane lifts. Yes, you could say we're the crane rental agency that does it all … and then some.
Much of the doing is done by our very capable personnel. Take, for instance, the dedicated individual at the helm of every crane – the operator. We like to think there's a special kind of synergy between this expert and the machine. In a sense, the operator has a unique understanding of the crane.
Certified Crane Operators
Much of the credit goes to the thorough training these experts experience. When their educational regimen is complete, 'graduates' are qualified by the industry's most significant certifications — including the prestigious OSHA designation. For our customers, this means you'll get more than a skilled operator of heavy machinery; you'll get a top-notch professional who places safety above all else. For those in need of our construction support crane services, this indeed is very welcome news.
Clearly, The Crane Guys have a lot to offer contractors and other decision-makers. If you're interested in making us your crane company, we're ready to serve. Feel free to call for crane rental cost estimates. But be prepared for two very pleasant surprises.
24/7 Crane Rental Service
The first is what you'll hear on the other end of the phone line – a real person. That's right. We staff our home office with actual consultants ready to field incoming calls night and day. That's 24/7/365. No frustrating pre-recorded phone greetings, no leaving messages on a machine, no agonizingly-long hold times. Just fast, friendly service on demand.
The second surprise is what you'll be paying for our industry-leading solutions – much less than you'd expect. In fact, we offer all customers an iron-clad Crane Guys guarantee – We will beat any written offer from a competitor by 5% on all crane rental service.
And don't worry about coverage. We provide Southern California crane rental to a wide range of geographical areas. Our reach includes crane services in Los Angeles County, crane services in Orange County, crane services in Riverside County, and crane services in San Bernardino County. No question about it – we go the distance for our customers.
---
Contact form
---